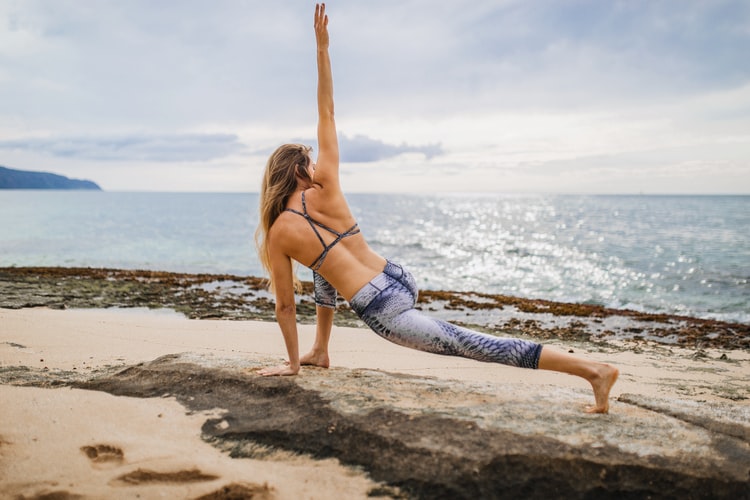 Yoga pants are the best of both worlds (if you can find the right pair) – they can be perfect for watching movies on the couch as well as powering through a workout at the gym. But, with so many options out there, it can be difficult to know what brands and styles to pick out. Keeping common issues and desires in mind, we've picked out the best yoga pants around!
What Are Yoga Pants?
Yoga pants can be defined in a number of different ways, depending who you ask. There are a few different types of yoga pants including leggings, sweatpants, and wide leg pants. Some people believe yoga pants always mean they are flared, but this doesn't have to be the case.
---
Best Yoga Pants of 2020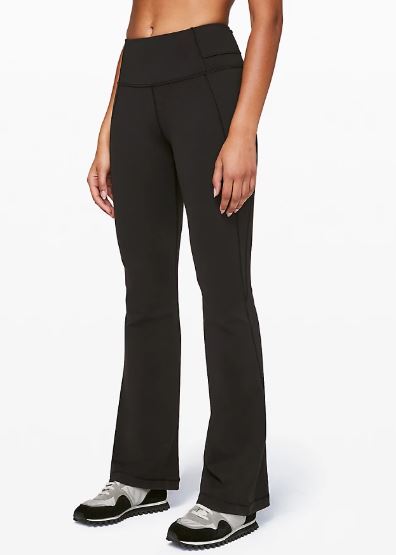 Best Overall
LuluLemon actually released the first yoga pants! These naturally breathable pants are well worth the investment. The four-way stretch and sweat-wicking material is perfect for yoga and any other activities.
We love the high-waisted design paired with a cute workout crop top. They're high-quality and built to last – they hold up amazingly through all of your workouts.
---
Best Affordable Yoga Pants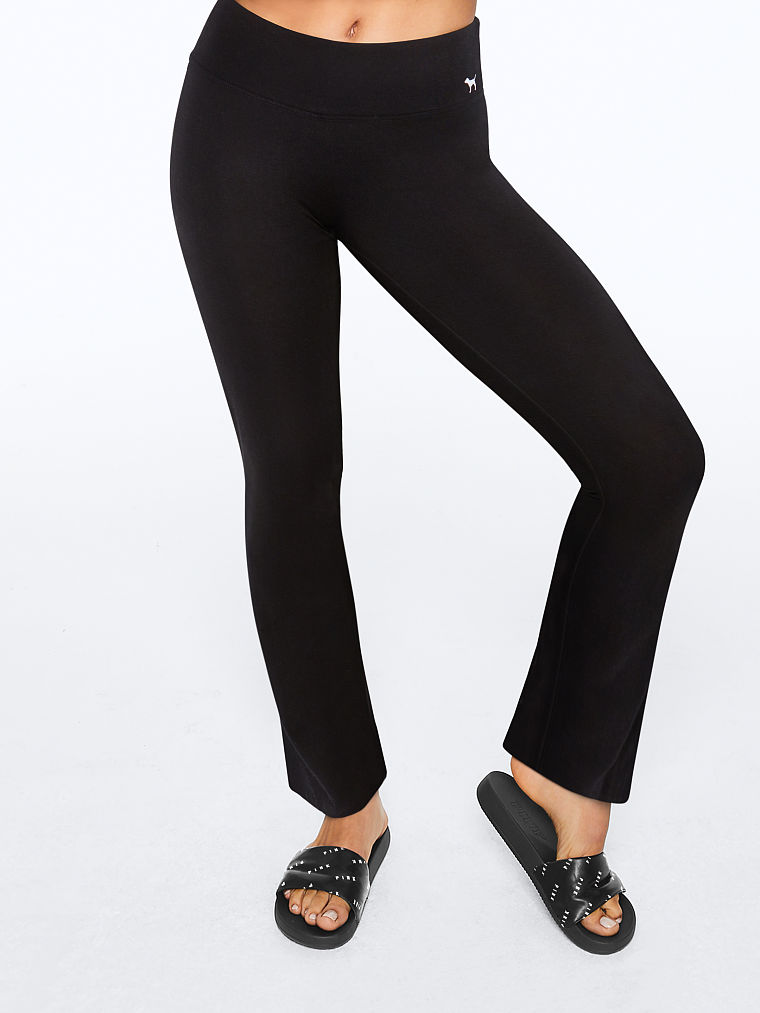 Flat Waist Yoga Flare – Victoria's Secret
Victoria's Secret isn't just one of the best brands for lingerie, their activewear is amazing also!
These particular yoga pants have a stretchy fabric made from cotton and spandex, with a slim fit through the hips and thighs. The interior cell phone pocket in the waistband makes these pants super convenient for the gym.
---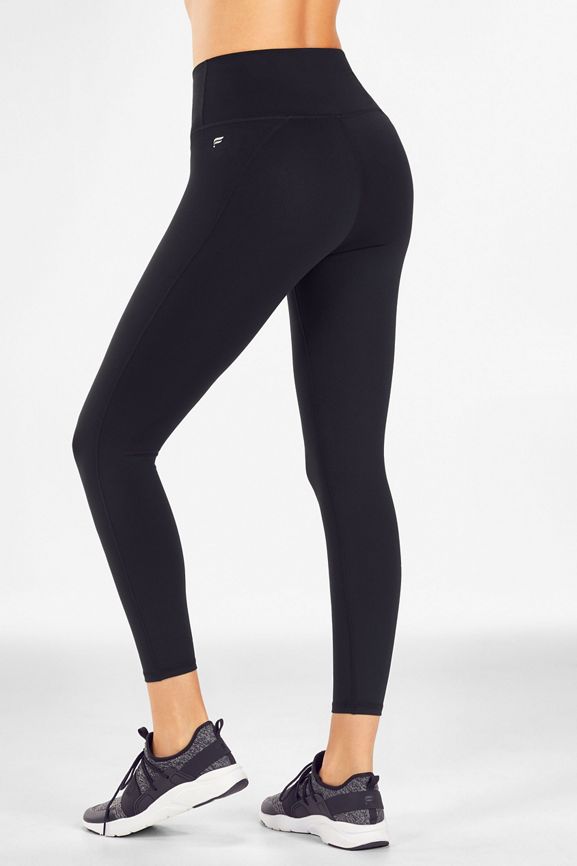 Fabletics Yoga Pants + Leggings
Fabletics has some amazing first-time member deals! They almost always have a 2 for $24 leggings deal going on, which is pretty fantastic considering how high-quality their yoga pants and leggings are.
Plus, you can cancel very easily if you don't want to pay for their monthly service. Check out my review to learn more about how they work.
---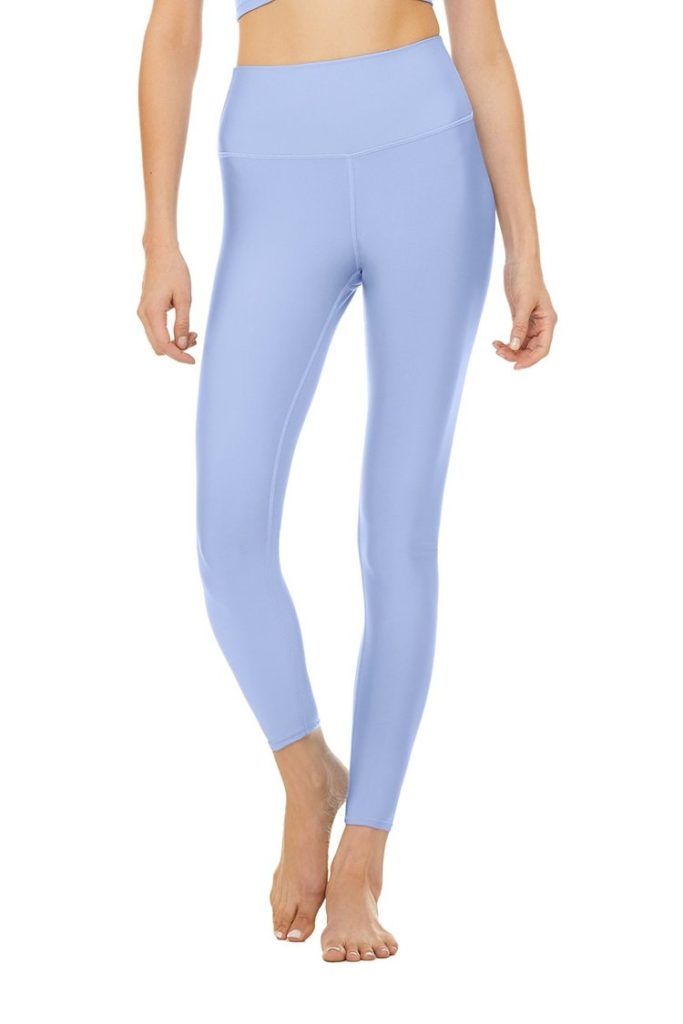 Best Luxury Yoga Pants
⅞ High-Waist Airlift Legging – Alo Yoga
If you want to invest in high-quality pants for yoga, Alo Yoga is the perfect option.
These insanely flexible pants will move with you through anything, plus they'll last forever. The high-waisted design looks great with your favorite sports bra.
---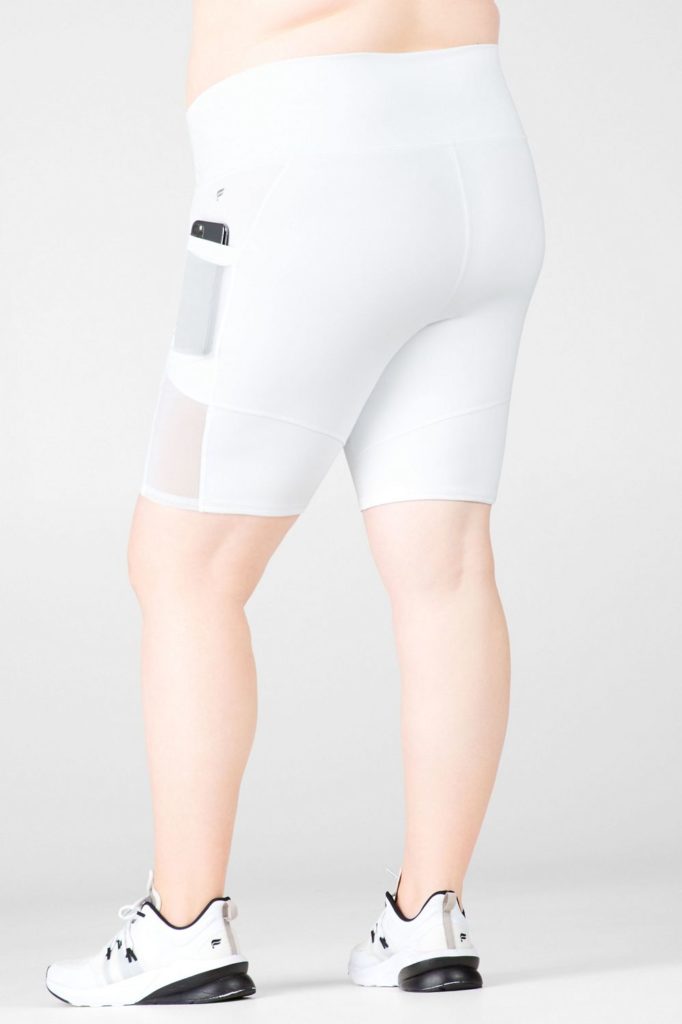 Best Yoga Shorts
Mila High-Waisted Pocket Short – Fabletics
As much as we love yoga pants, the weather doesn't always call for them. This is where yoga shorts come in handy! The best yoga shorts we've found are from Fabletics. These are comfortable, flexible, and moisture-wicking. The longer design makes them more like biker shorts, making them chafe-resistant.
---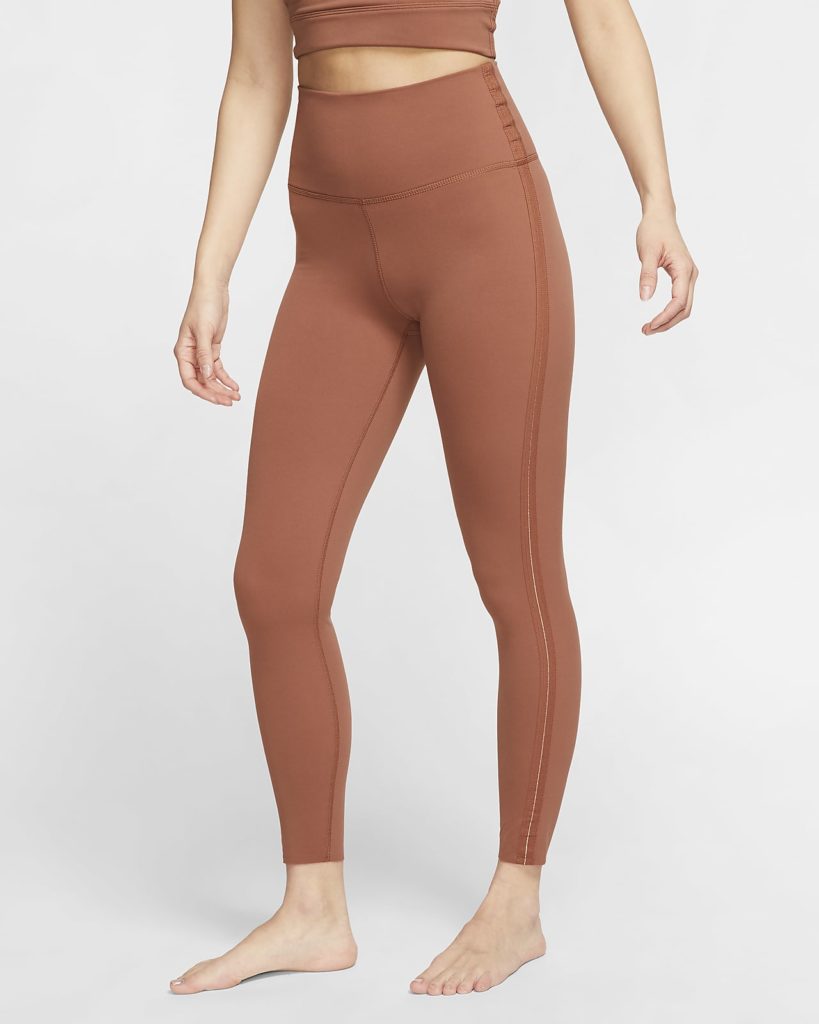 Best Plus-Size Yoga Pants
Nike is another great spot to find high-quality yoga pants and other workout gear.
These particular pants are fitted and stretchy, allowing you to move freely while hugging all the right places. Plus, their Dr-FIT technology helps wick away moisture. Plus, the hidden pocket is a must-have for the gym.
---
Best Yoga Pants With Pockets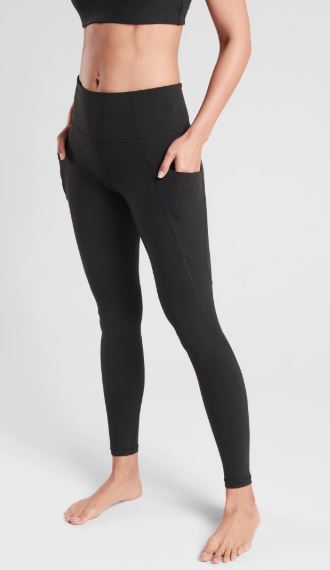 Salutation Stash Pocket Tight – Athleta
Although a few options we mentioned in the above categories have pockets, we decided to include this category (because for many of us, pockets are a must-have).
These yoga leggings are fitted and high-waisted, with pockets on BOTH sides that are barely visible. They're perfect for the gym (or even just running errands)!
---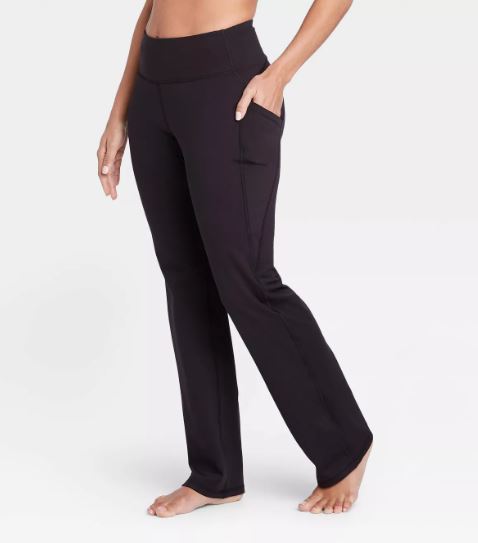 ---
Best Patterned Yoga Pants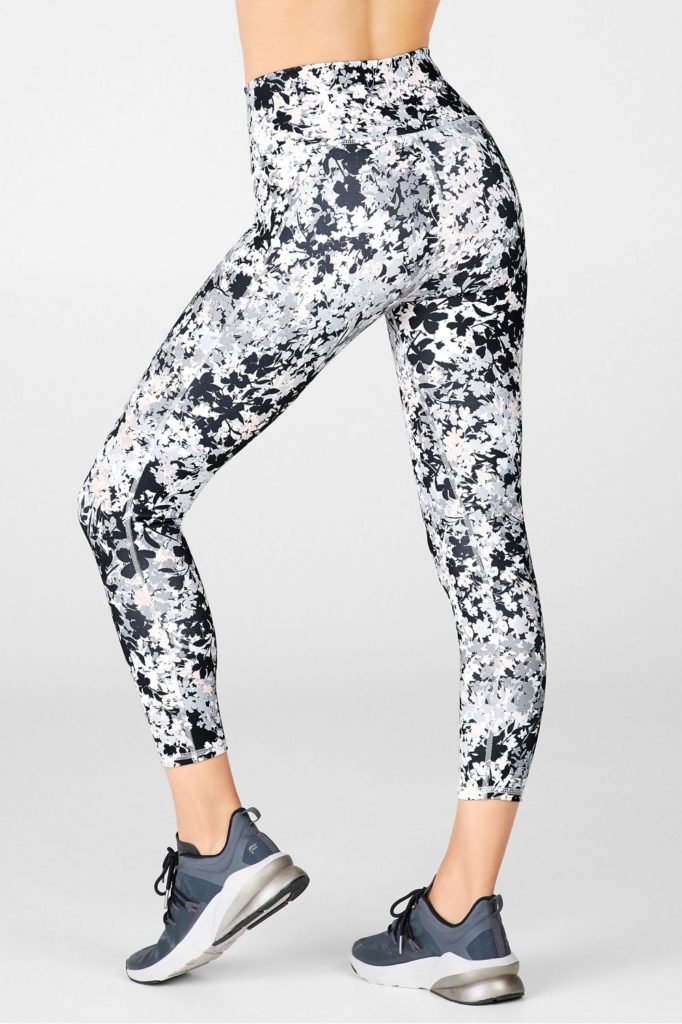 Fabletics High-Waisted Printed Powerhold
Sometimes, we just want to stick out with a cute patterned legging. Fabletics has all kinds of prints!
We chose these particular yoga leggings because the print is unique enough to point out in a crowd, but flexible enough to match with your other workout clothes. Plus, the cropped design gives you a little free skin to breathe.
---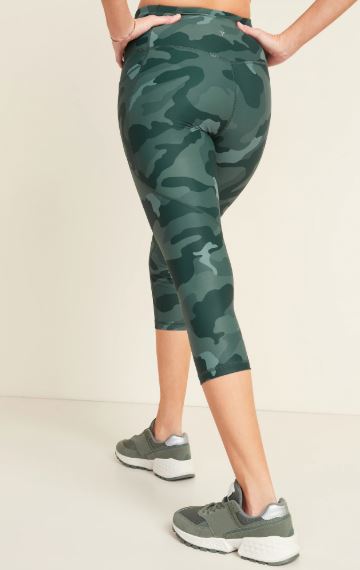 Old Navy High-Waisted Elevate Powersoft 7/8
These yoga leggings are stretchy and breathable. They are high waisted and include pockets to store your phone or other belongings. They come in a variety of different patterns and colors.
---
Best Yoga Pants on Amazon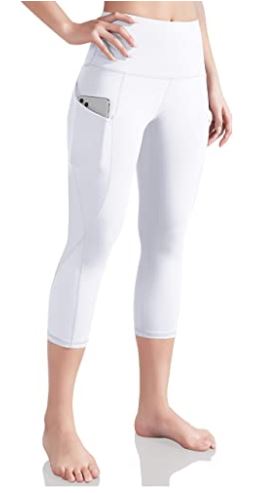 ODODOS Out Pocket High Waist Yoga Pants
It can be hard to find good clothes on Amazon, but these definitely make the cut. These yoga leggings have a four-way stretch to them with a non-see-through fabric (yes, even in the white color).
They're high waisted and have pockets to store your phone and other belongings. The fabric is designed to contour your body.
---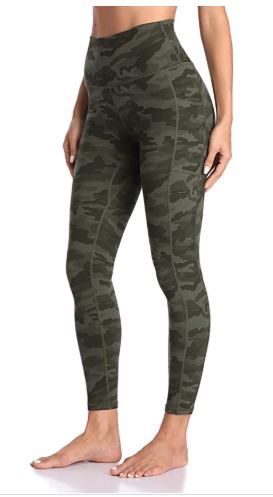 Women's High Waisted Yoga Pants 7/8 Length
Another top-rated Amazon yoga pants, these yoga leggings are made of a soft fabric, allowing you to move freely. The waistband doesn't dig into your stomach and the material helps minimize chafe. Plus, there are side pockets to store your belongings.
---
Bottom Line
Whether you're taking a high-intensity yoga class or lounging around at home eating Cheetos, any of these yoga pants will give you maximum comfort and style.