Summer has come and gone too soon. On the bright side, we have end-of-summer deals to be excited about (most importantly, swimwear).
Swimwear is one of my favorite things to stock up on at the end of summer. Sure, there might be some trendy swimwear styles that you might cringe at next summer, but you can always find plenty of timeless swimsuits on the end-of-summer clearance racks.
To score some mesmerizing deals, these are the best end-of-season swimwear deals you can shop right now.


Victoria's Secret swimwear is back, which means their end-of-summer deals are back too.
For some jaw-dropping deals on swimwear right now, Victoria's Secret has bikini tops and bottoms as low as $9.99 a piece and some one-pieces for less than $20.
They're also offering free shipping & returns on orders $50+ for a limited time.


Summersalt's Endless Summer Sale is giving 50–60% off some of their top swimsuits for a limited time, so run now.
Many of their styles focus less on the latest trends, with mostly solid colors and prints that are always in style.
There are some great deals – check out the Plunge Bikini Top for just $25 or The Jetsetter one-piece for less than $50. Plus, get free 2-day shipping with the code FREE2DAY.
Note: Their sale ends in less than 2 days, so don't miss out!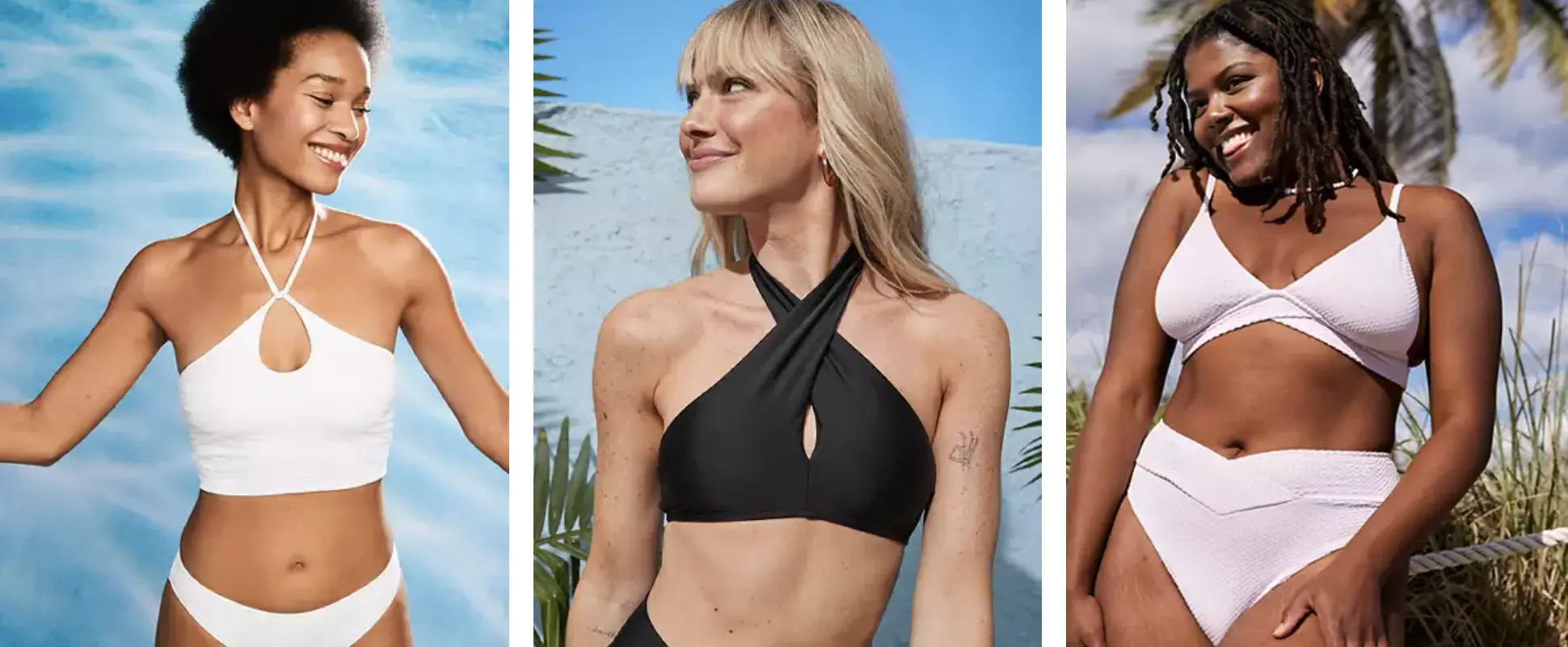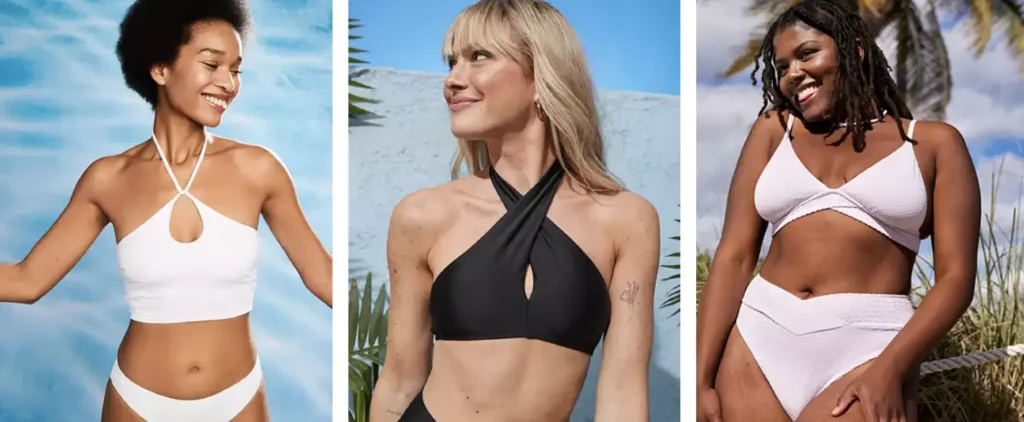 Aerie is always our go-to for budget swimwear even at their full retail prices, so their clearance deals are always exciting.
Most tops and bottoms are less than $20 right now (with some under $10) and they have hundreds of styles available.

Lulus has a ton of marked-down swimwear listed online, with bikini bottoms and tops as low as $9 apiece.
We're loving the Gone Coastal wrap bikini and this fun yellow plaid swimsuit that's actually really cute for the upcoming fall months.


UO always has styles that are unique and gorgeous (furniture too, but that's another story).
Their swimwear sale section is definitely worth browsing for end-of-summer swimwear deals. There are a ton of cute standout styles that you'll love to add to your swimsuit wardrobe.


Although Nordstrom won't have the most budget-friendly swimwear finds, I personally love an occasional splurge on a swimsuit from well-known swimwear designers that will last forever. The quality is just unparalleled.
Their current sale section features a few one-of-a-kind styles that will give main character energy next summer, or whenever you plan on wearing it.
Or, Nordstrom Rack is always good for more budget-friendly options!


Don't forget to browse through Bare Necessities for some fab deals, with bikini bottoms as low as $8 at the moment (plus an extra discount with the buy one get one 50% off deal).
They have a surprising number of ultra-affordable swimsuit tops and bottoms, so don't miss out.