Sweaty feet can be a major nuisance whether you work up a sweat after working out, cleaning the house, or simply lounging around. One of the best ways to help combat this issue is by wearing sweat-resistant socks.
To help you, we've compiled this list of the best socks for sweaty feet!
Best Socks for Sweaty Feet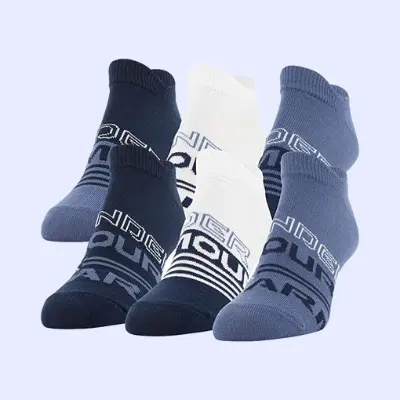 These socks are a great option for you if you're an athlete or if you simply want a pair of comfortable, lightweight socks. They can be worn alone or as a liner with a secondary pair of socks on top.
These liner socks are made of a breathable combination of polyester and spandex which helps wick away sweat! Additionally, the socks are made to fit snugly to the foot, ensuring proper ventilation and sweat-wicking all around!
---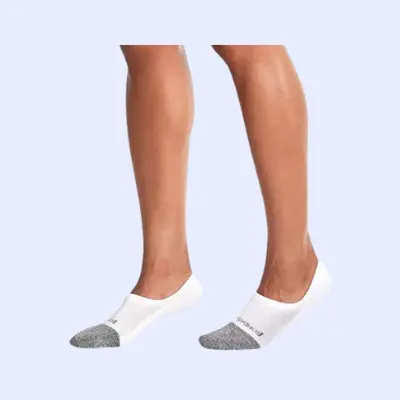 The Bombas Cushioned No-Show socks are super comfy and pillow soft. So if you're looking for extra support and comfort while you chase away the sweat, these socks are a great option for you!
While the price is a bit high for one pair, the quality and comfort, along with the sweat-wicking properties of these socks, make it well worth it! So if you find you're dealing with particularly sweaty feet at night, this is an excellent option for you!
---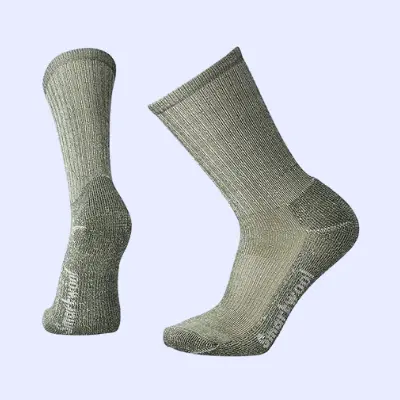 The Smartwool Hiking Light Crew Sock is perfect for the adventurer. They're made of Merino wool, which is one of the best liquid-repelling fabrics on the market. This means that it will help to combat sweaty feet easily!
These socks are specially made for the adventurer. If you love hiking (as the name suggests), going on long walks, or bicycling, these socks are the perfect choice for you! Not only will they help keep the sweat at bay, but they will also form to your foot and ensure comfort as you exercise and spend long hours on your feet.
---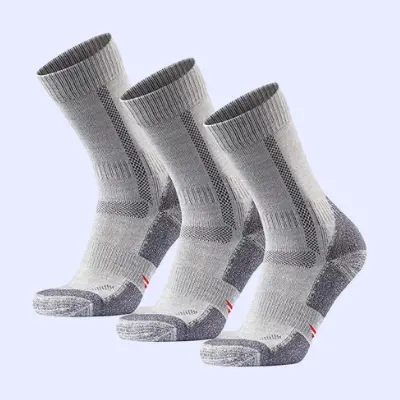 The Danish Endurance Merino Wool Cushioned Hiking Socks are another great option made of Merino wool! It truly is a star textile as it can keep your feet cool and dry while helping to wick away any sweat.
These socks were designed in Denmark, so they were made with a 4-season climate in mind. So, if you experience a wide variety of weather throughout the year, these socks will continue to cut down on sweating throughout the elements!
---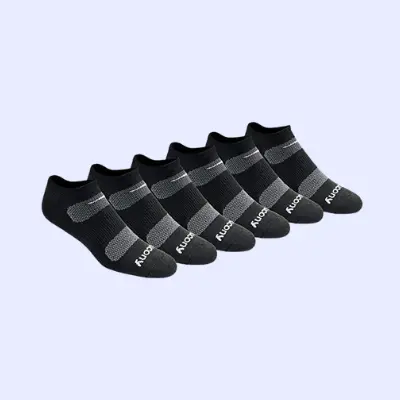 The Saucony Men's Mesh Ventilating Performance No-Show Socks will give you the best of both worlds. While the fabric wicks sweat away, the mesh finish will allow new airflow in to keep your feet cool and anything but clammy.
These are the perfect option for you if you spend a lot of time at the gym or simply running outdoors! The breathability combined with the support and sweat-resistant fabrics will help you achieve new levels of comfort.
---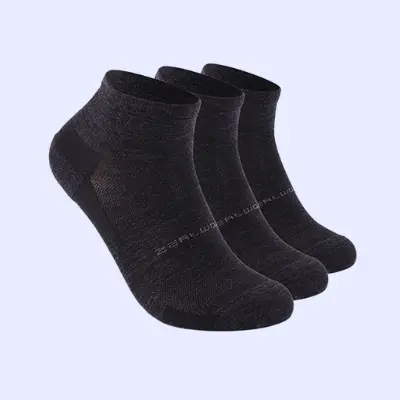 The Zealwood Athletic Running Socks are made of mixed materials, with Merino wool once again being a star textile! Not only do these socks help sweaty feet, but they also help prevent blisters too!
These socks are recommended for light athletics, such as golfing, running, or tennis. They provide light support, sweat-wicking, and overall comfort!
---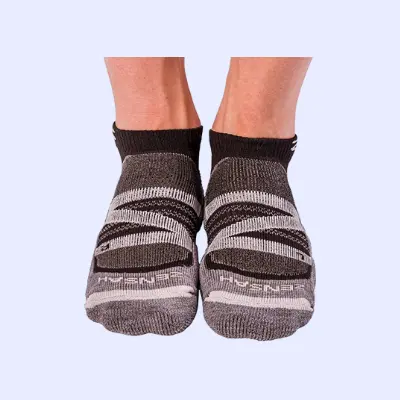 The Zensah Wool Running Socks are all about comfort. With extra cushion in key areas, such as the heel, they naturally help to prevent blisters while keeping the sweat away.
They are externally liquid-repellant as well—so if you happen to step in some water or trip in some snow, they'll keep your feet nice and cozy all day!
---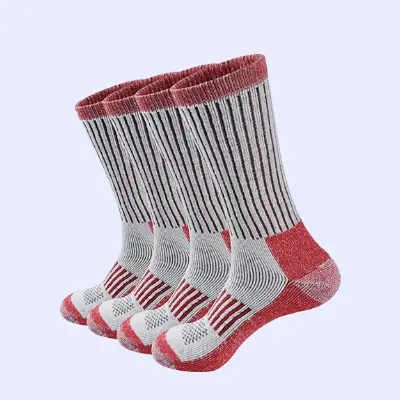 These socks can do it all. They help keep sweat away and offer luxurious levels of comfort, all while keeping their shape throughout multiple washes and wears. This means they'll need to be replaced less often than other pairs of socks you may have!
This is another pair of socks that are great for exercising or facing the elements outdoors. They are also excellent for cold winter months or rainy days when your feet just need a little extra warmth!
---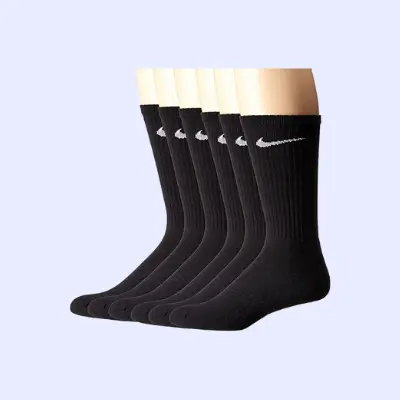 The Nike Performance Cushion Crew Socks are made of mixed materials. One of the most highly recognizable brands globally, Nike has crafted a pair of athletic socks perfect for everyday wear!

While these socks will help you to keep your feet dry and warm, they are also made with a comfort band and extra stretch to ensure optimum flexibility. So if you're looking for a familiar, all-in-one option, this is the perfect pick for you!
---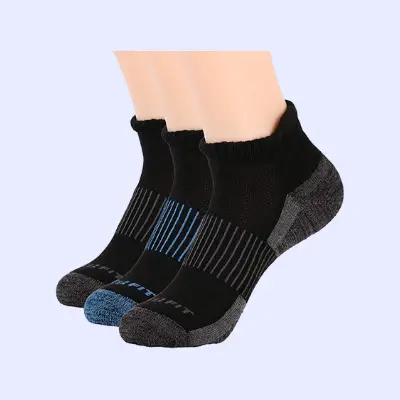 The Copper Fit Copper-Infused Ankle Socks are perfect for someone concerned with foot odor in addition to sweat. The soles of these socks contain copper, which helps to neutralize foot odors caused by sweat!
The fabric is wicking as well, to help keep your feet dry and minimize sweat buildup. As if odor-neutralizing and sweat-reducing weren't enough, the fabric also has a cooling effect! If you're looking for a sock that will help with all symptoms and side effects of sweaty feet, this is the perfect buy for you!
Bottom Line
There are many great socks available for sweaty feet! So whether it's a daily struggle, something you only deal with while exercising, or a seasonal issue, there's an option available for you!
Merino wool is one of the best fabrics to help wick sweat away. However, there are other great options to aid with wicking and ventilation as well! No matter what the case may be, we have a variety of options on our list to help you find exactly what you need!
UP NEXT: 13 Best Underwear for Working Out