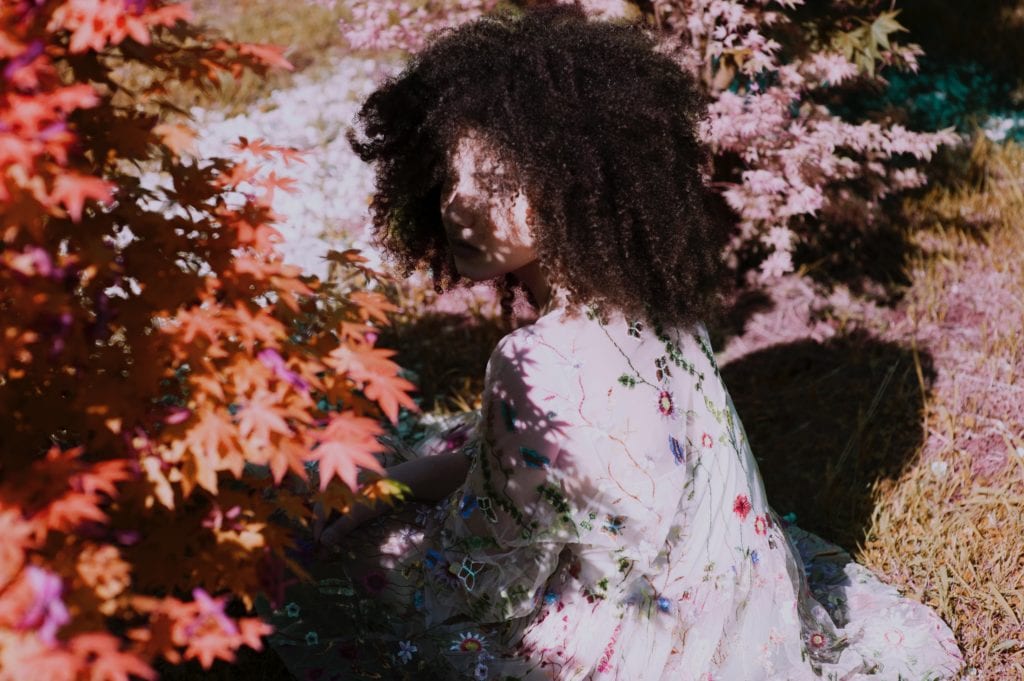 It can be difficult to find the right shampoo that works best for curls, giving them that shiny bounce and body that we all want. On top of that, everyone has different hair texture and different types of curls – your best shampoo for curly hair will change depending on these factors.
So, it's important to start your search by figuring out your hair type and issues you want to solve (such as dryness, frizziness, oily scalp, etc.)
Defining Your Curl Type
To take it a step further, curly-haired girls should define their curl type to help make product purchases easier. The best shampoos will change for those with kinky curls, tight curls, loose curls, or wavy curls. That said, most curls and waves are prone to dryness and crave moisture.
Keeping common curly issues in mind, we've put together the top shampoo choices for every type of hair (with options for every budget).
---
Best Shampoo for Curly Hair
Overall Winner
Known as one of the top brands for curly hair, this Ouidad shampoo promotes curl health and moisture without making your hair feel heavy.
This product is especially great for tight curls! They have quite a few other shampoos for various hair issues, so browse through these as well.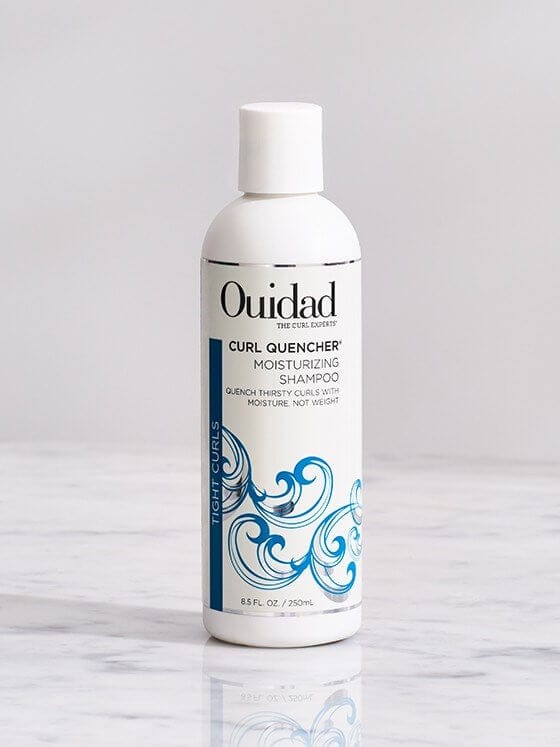 ---
Best Affordable Shampoo for Curly Hair
SheaMoisture Curl & Shine Shampoo
This sulfate-free shampoo is perfect for most types of curls. Plus, it's under $15 and lasts forever.
They have many other formulas as well – check out this chart to see which of their shampoos is best for your hair type!
Ulta frequently has buy one, get one 50% off sqles for this brand – stock up on their other moisturizing hair and skin products as well.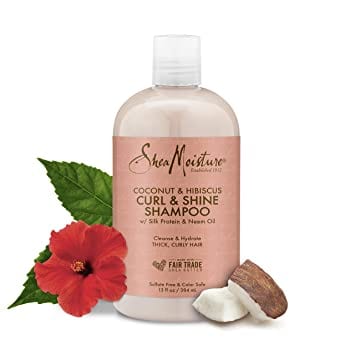 ---
Best Drugstore Shampoo for Curly Hair
L'Oreal EverCurl Hydracharge Sulfate-Free Shampoo
While most other shampoos from this brand contain sulfates, which aren't great for most curl types, the sulfate-free EverCurl is fantastic (and cheap)!
It leaves hair looking smooth and so soft, you won't be able to keep your hands off. And, the bottle is only around $6!

---
Best Clarifying Curl Shampoo
If you need to strip your hair of buildup, this shampoo is a great choice (and it's just $10).
We recommend only using it when you need a thorough clean, and using a more gentle shampoo or co wash in-between.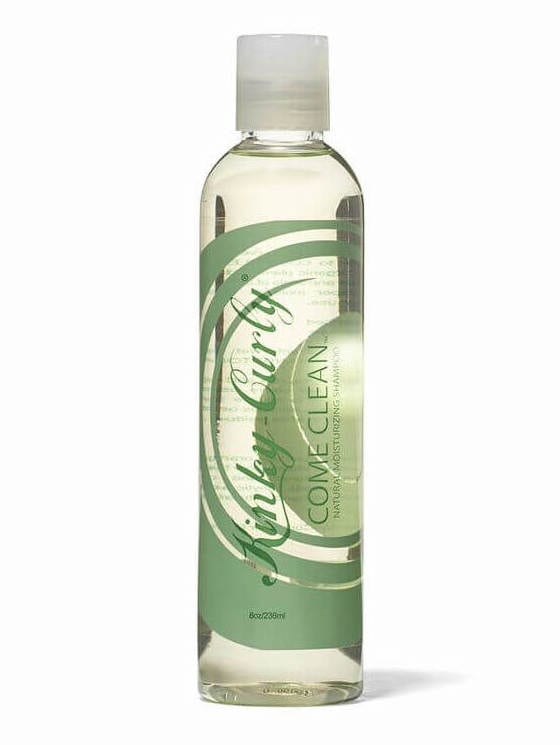 ---
Best Cleansing Conditioner for Curly Hair
For many of us with dry hair, it's not feasible to use harsh shampoos often (or even at all). A cleansing conditioner is an excellent way to gently cleanse your hair while retaining much-needed moisture.
Our overall winner for cleansing conditioners is the popular DevaCurl No-Poo. This curly hair shampoo cleanses the scalp while leaving curls soft and frizz-free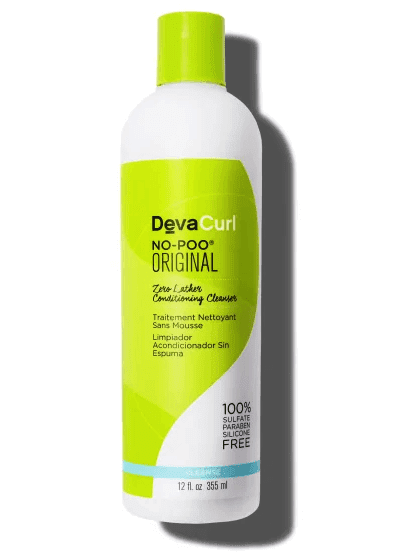 ---
Best Purple Shampoo
Curly-haired girls with blonde hair might be searching for a shampoo that can amplify their blonde while keeping their curls moisturized and healthy. Aveda Blue Malva is a great purple shampoo for this – it's less harsh, but still makes blonde hair pop.
Even though it's more gentle, it should only be used as an occasional shampoo combined with plenty of conditioner. Also, don't use it too often!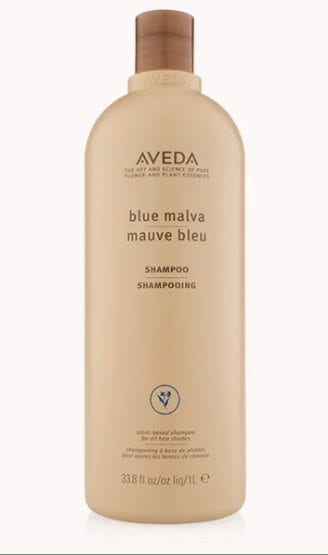 ---
Best Shampoo for Curly Hair (Dry)
Tropic Isle Living Black Castor Oil Shampoo
Need a little extra moisture? This moisturizing shampoo is everything your hair needs to make a comeback.
It's made with all-natural ingredients including shea butter and rosemary oil. Plus, the bottle costs under $15!

---
Best for Dandruff + Dry Scalp
If you have issues with your scalp, try this shampoo from Briogeo. You can even get a kit with their best-selling scalp treatment and conditioner included (this is a better deal and can provide even better results).
Regardless, the shampoo works great for eliminating buildup and detoxing your scalp (plus it smells amazing)!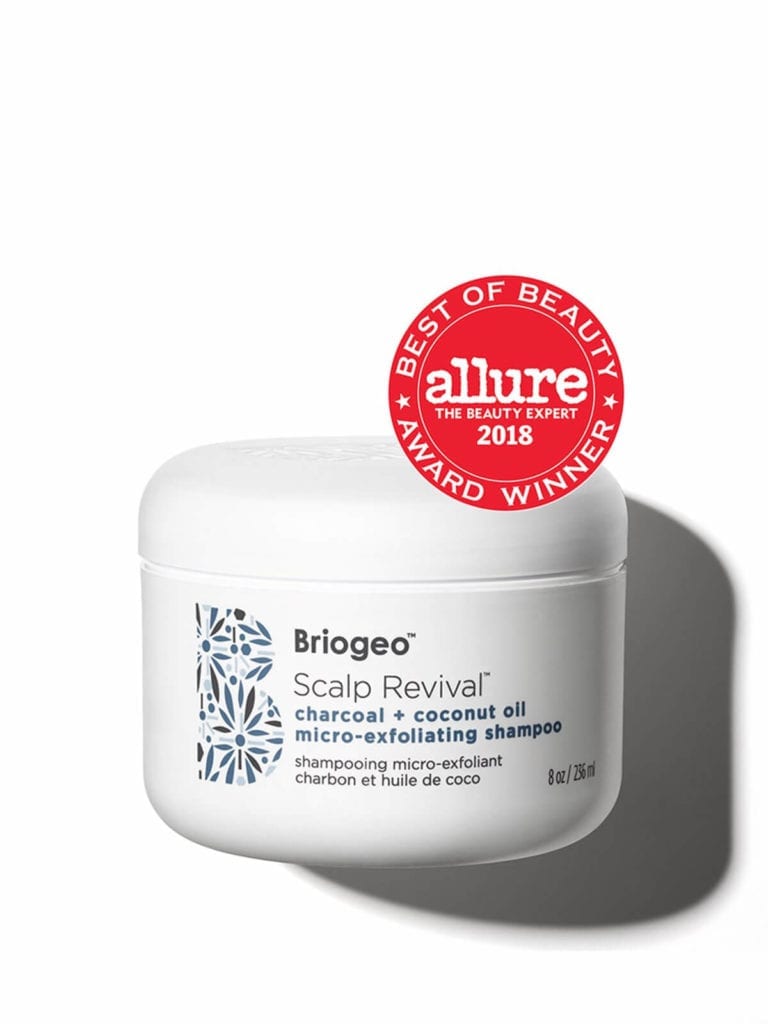 Another dry scalp tip – To help flakiness, try a scalp massager. Using this regularly helps distribute oils throughout your scalp, keeping it more moisturized and preventing flakes. On top of that, it's been shown to help increase hair growth because it stimulates hair follicles.
---
Best Shampoo for Frizzy, Curly Hair
This sulfate-free shampoo bar helps curls combat frizz and withstand humidity, all while eliminating waste!
The formula nourishes frizzy and dry hair without weighing it down. Although it costs around $16, the bar lasts three times longer than the typical bottle of shampoo!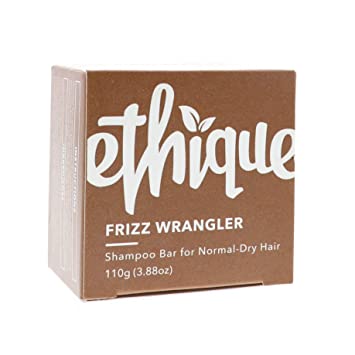 ---
Best Shampoo for Thick, Curly Hair
This is another holy grail product for many in the curly hair community. This shampoo from Aveda gentle cleanses to tame frizz, enhance curls, and improve shine without drying out your hair. A little goes a long way, so the price is definitely worth it for this best curl enhancing shampoo.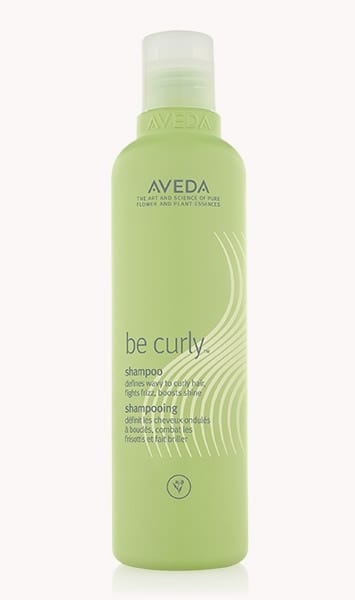 ---
Best Shampoo for Oily, Curly Hair
Although dryness is typically a problem with curls, oily roots can arise as well. Luckily, I Love Juicy is a life-saving shampoo for oily roots. Check out 10 other shampoos for oily hair.
It is formulated specifically for greasy roots. The freshly squeezed juices (mango, orange, papaya) smell amazing and soak up oil on your scalp.
We definitely recommend this as an occasional shampoo to give greasy roots a good cleanse – don't use it frequently or you will likely experience dryness. Also, try to wash only your scalp while using this shampoo.If you suffer from oily hair check out our list of best oil hair shampoos
---
Best Shampoo for Fine, Curly Hair
Aveda Pure Abundance
If the name isn't enough to convince you, then what is? This shampoo will attract an abundance of volume into your life – it's perfect for fine, curly hair that needs a bit of boost.
Although it's on the pricier end, you only need a small amount for big results!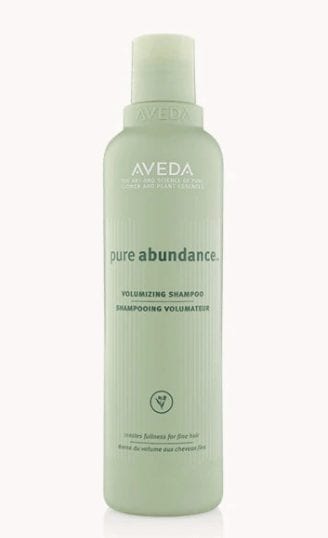 ---
Best Shampoo for Tangle-Prone, Curly Hair
If your hair tends to be a tangled mess, try out this co-wash! The As I Am Coconut Co-Wash is one of the most popular on the market that helps make tangly hair way easier to manage.
It's very moisturizing as well – say goodbye to frizz with this co wash!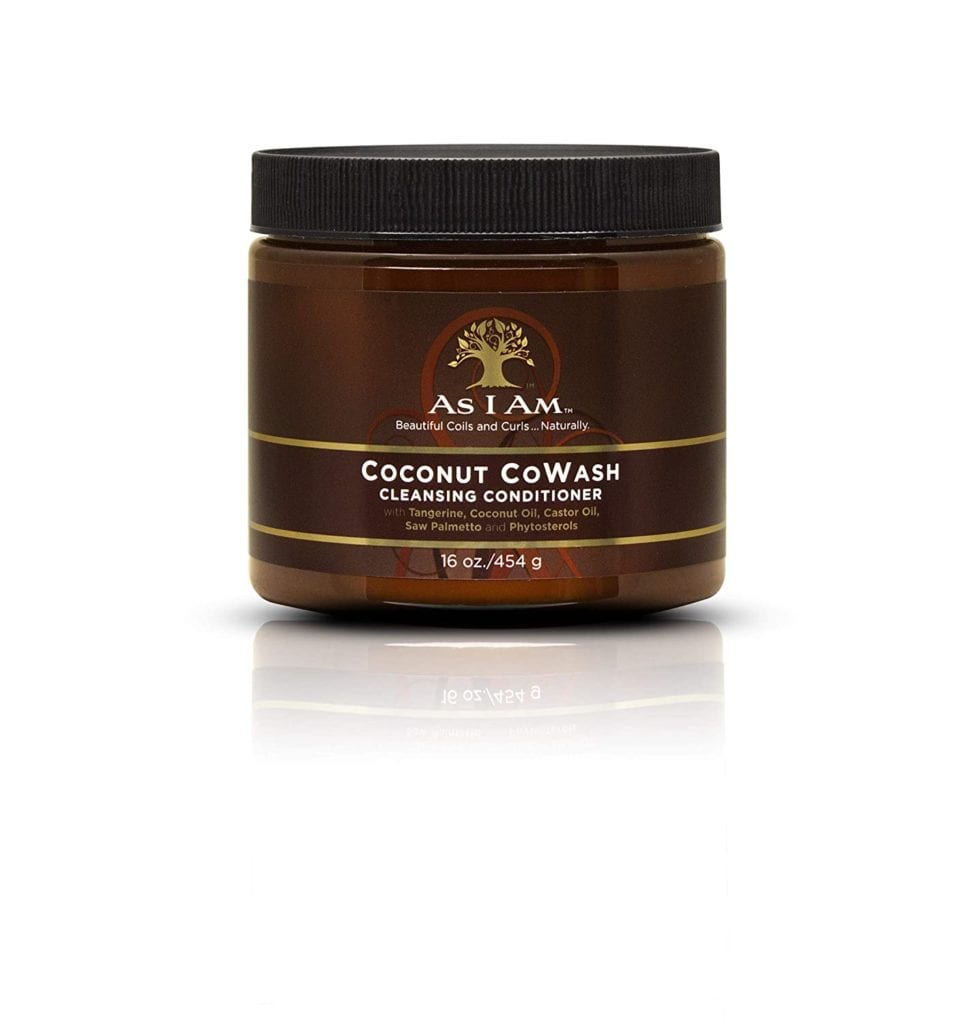 ---
Best Shampoo for Color-Treated Curly Hair
Mielle Organics Babassu Conditioning Shampoo
Color-treated hair tends to be dry and sometimes brittle, especially curly hair. We recommend this organic shampoo for curly hair from Mielle Organics.
It helps break down dirt and product buildup without stripping color. Not only is it inexpensive (under $15), but you don't need to use much!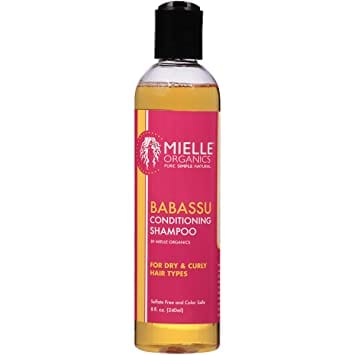 ---
The Curly Girl Shampoo Method
This hair method has risen to popularity in the past few years, based on Lorraine Massey's book "Curly Girl: The Handbook." If you're having trouble with your hair and have tried everything, check it out.
The method helps you define what type of curls you have, then helps you establish a routine best fit for your hair as well as best products to use. There are a few guidelines and things to avoid (such as sulfates, brushes, combs, fragrance, heat tools, and even more). Although this is difficult, many girls have reported amazing results and state that it is well worth the trouble.
Best Curly Girl Approved Shampoo
Camille Rose Sweet Ginger Cleansing Rinse
Aside from smelling heavenly, this cleansing rinse is made specifically for curls. It has no sulfates and does a great job of cleansing hair without stripping moisture.
Plus, it's affordable and available at many drugstores! We also love their caramel co-wash if you want something less harsh.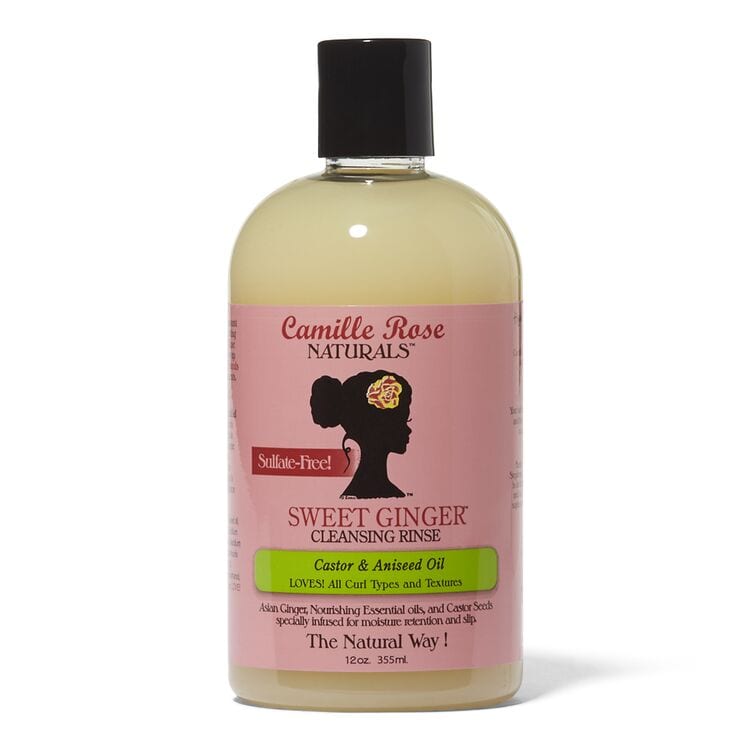 ---
Final Note [Shampoo Tips]
Overall, curly hair doesn't need to be shampooed often. Most recommend washing with shampoo once a week or less. Some types of hair do best without harsh shampoos.
Many people with thick curls, especially those with dry or frizzy hair, actually recommend eliminating shampoo altogether. Instead, a cleansing conditioner or co wash gently cleanses without causing additional dryness (we've included a few of these on our list above).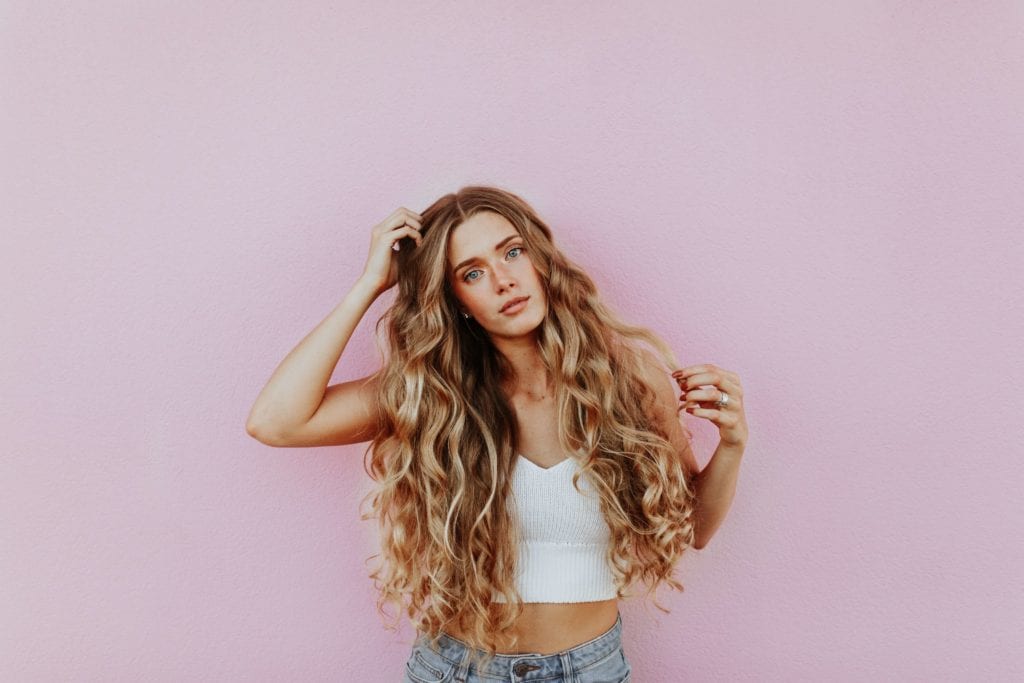 Finally, if you're investing in a pricier shampoo, we'd recommend purchasing from a store that offers returns on used products. For example, Sephora and Ulta have excellent return policies. This ensures you're not out of the money if the best shampoo for curly hair doesn't work for you.