Lint rollers are a godsend when you live in a house with pets. That said, nobody likes a bad lint roller that stops working after a few seconds of use. We've put together a list of the best lint roller products for anyone!
Whether you live in a household with pets or not, anyone can benefit from having a handy lint roller laying around the house. Let's dive into some of the top options!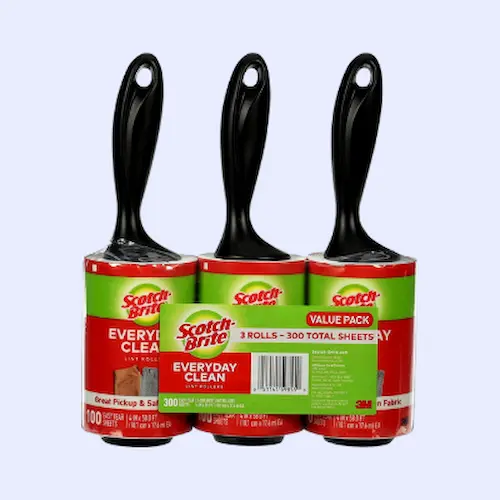 Scotch-Brite will pick up all the fuzz and hair and fur and lint that we all seem to collect throughout the day.
This is one of the most reliable brands on the market and they always get the job done. Plus, the value pack is a better deal!
---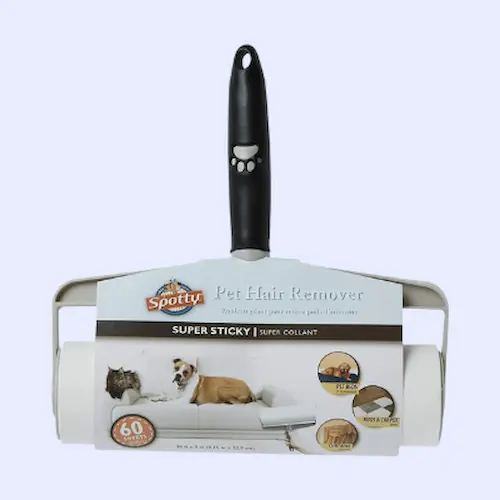 If you have pets, you know the struggle of needing a lint roller anytime you put on a new outfit.
The Spotty Lint Roller comes with 60 sheets per roll. It is easy to use and easy to refill, ensuring your clothing will stay tidy for ages.
---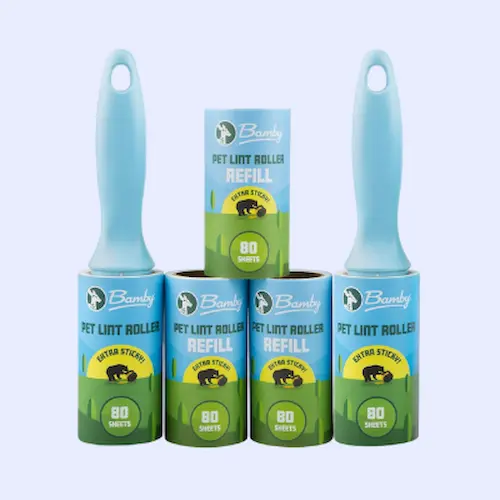 These lint rollers are another fantastic and reliable choice. They do an excellent job at getting every bit of hair and fuzz. These are advertised as "extra sticky" and definitely live up to the name!
On top of that, this pack comes with 5 rolls (400 total sheets) so you won't run out for awhile.
---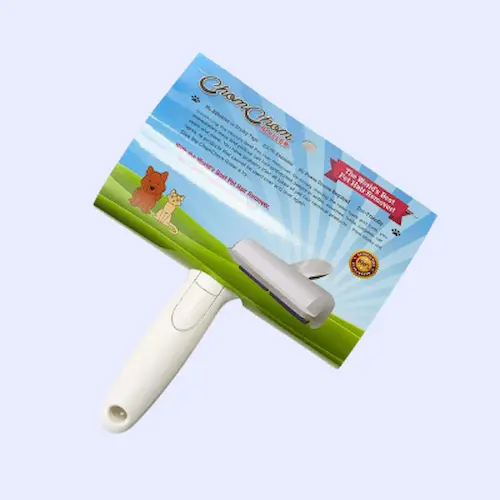 The ChomChom Roller will get rid of all the hair your cat and/or dog can throw at you.
It is a reusable and sturdy lint roller that you will always want in your back pocket (and in your closet). This is a unique option because it doesn't require any sticky paper, it magically captures dust into a section that you empty out.
---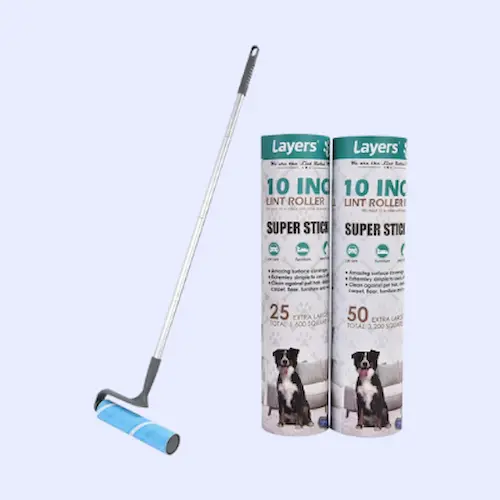 Keeping your home and clothes clean with a pet (or five) can be extremely difficult. A regular lint roller can take forever, so this mega lint roller is a great alternative!
You can use this roller daily and it will ensure that all of your clothing is clean and ready to go, no matter how much fur you have been rolling around in.
---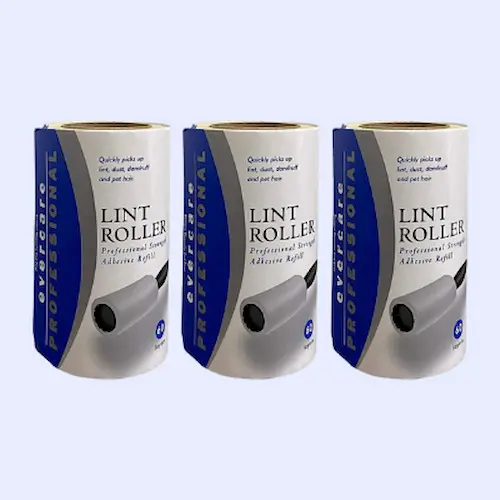 When Evercase says extra sticky, they mean it.
These roller sheets are some of the stickiest and strongest options out there. Each roll contains 180 sheets, which is more than enough to keep you clean for months!
---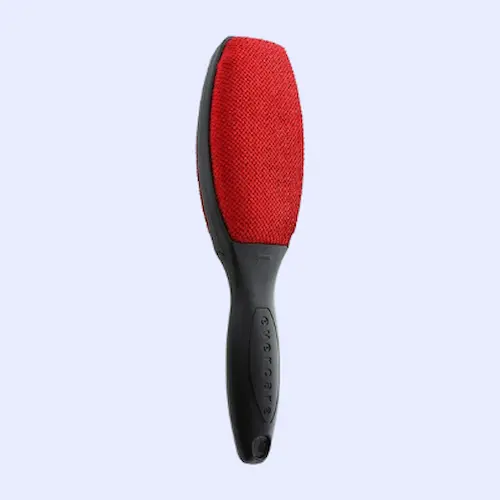 What is the Evercare Magic Brush? Well, it is a pet fur and hair lint brush that will keep you clean and keep your clothing in its best shape no matter how many furry friends you have.
This durable and reusable brush is a must-have for anyone who happens to have a kitty, a puppy or any number of furry, fuzzy friends.
---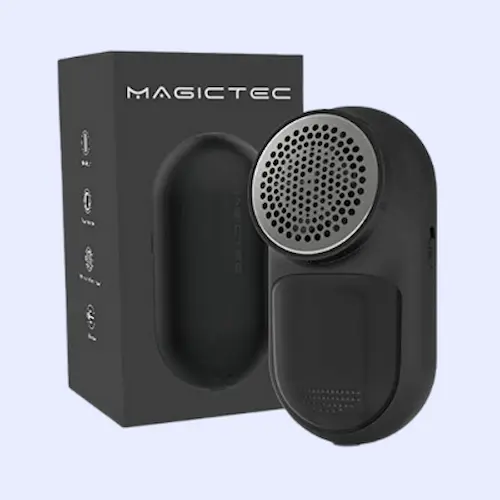 This automatic fabric shaver works like magic. This helpful, battery-powered device gives your clothing a close shave.
Instead of shaving hair off your face, it shaves hair off your clothing – which is quite handy when you have a couple cats and dogs to keep you as fuzzy as they are. It's also great for pilling and other issues that arise when you wear your clothes often.
RELATED: 6 Best Fabric Shavers for Smooth, Soft Clothes
---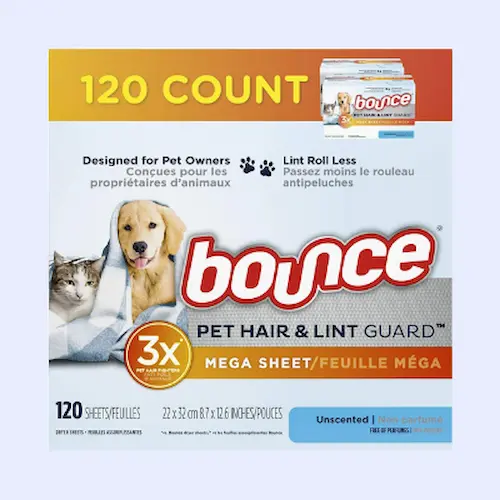 Hate lint rolling every day? Dryer sheets are a wonderful way to keep your clothing spotless and free of any pesky dog and cat hair.
Simply throw a sheet in the laundry with any clothes you want removed of lint and press go. It might not do a perfect job, but it does pretty dang good!
---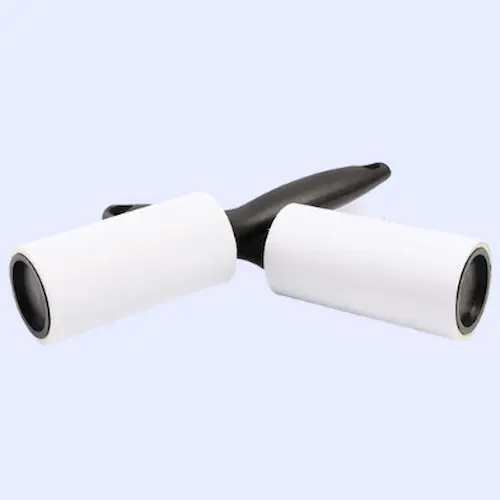 If you're looking for the best bang for your buck, this roller set from Juvale contains all the rollers you could possibly need.
The sticky lint rollers come with 12 in a set and are ideal for getting your clothing as spotless as possible. Easy to use and reliable, these lint rollers are a must-have for your daily routine.
UP NEXT: 6 Best Stain Removers for Clothes