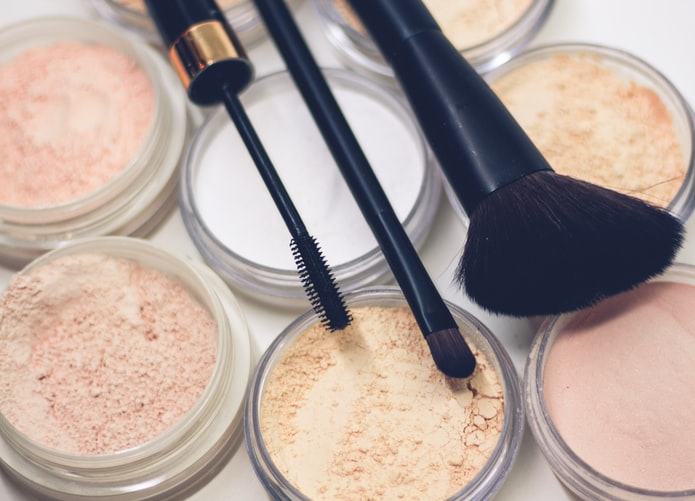 We're living for that glowy, dewy skin look. Luckily, even if your skin isn't very naturally glowy, your makeup routine can help accomplish this radiance! Having tried nearly every foundation for dewy skin, we decided to create a list of the best dewy foundations.

Also, make sure to scroll below the list for more tips to create that glowy look (because it's not all about the foundation).
---
Nars Sheer Glow
Available in a range of shades, the sheer glow liquid foundation from Nars is one of our top picks! It's free of a number of irritating ingredients, which is perfect for those of us with sensitive and/or dry skin.
It offers medium coverage with a glowy finish that feels weightless. This is perfect if you want to blur imperfections without your makeup feeling heavy!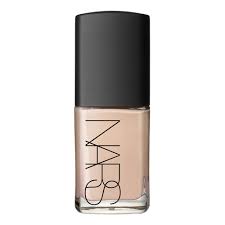 ---
IT Cosmetics Full Coverage CC+ Cream
We love this buildable CC cream for a natural look that surprises you with great coverage! The regular formula provides a lovely dewy finish, but they also have an "illumination" formula that is even more shiny (without being sparkly).
The only downside is that they don't have a very large shade range. That said, if you do find a shade that fits, it's a wonderful dewy foundation that brightens up your face! Plus, it has a high SPF protection to keep your skin youthful and wrinkle-free.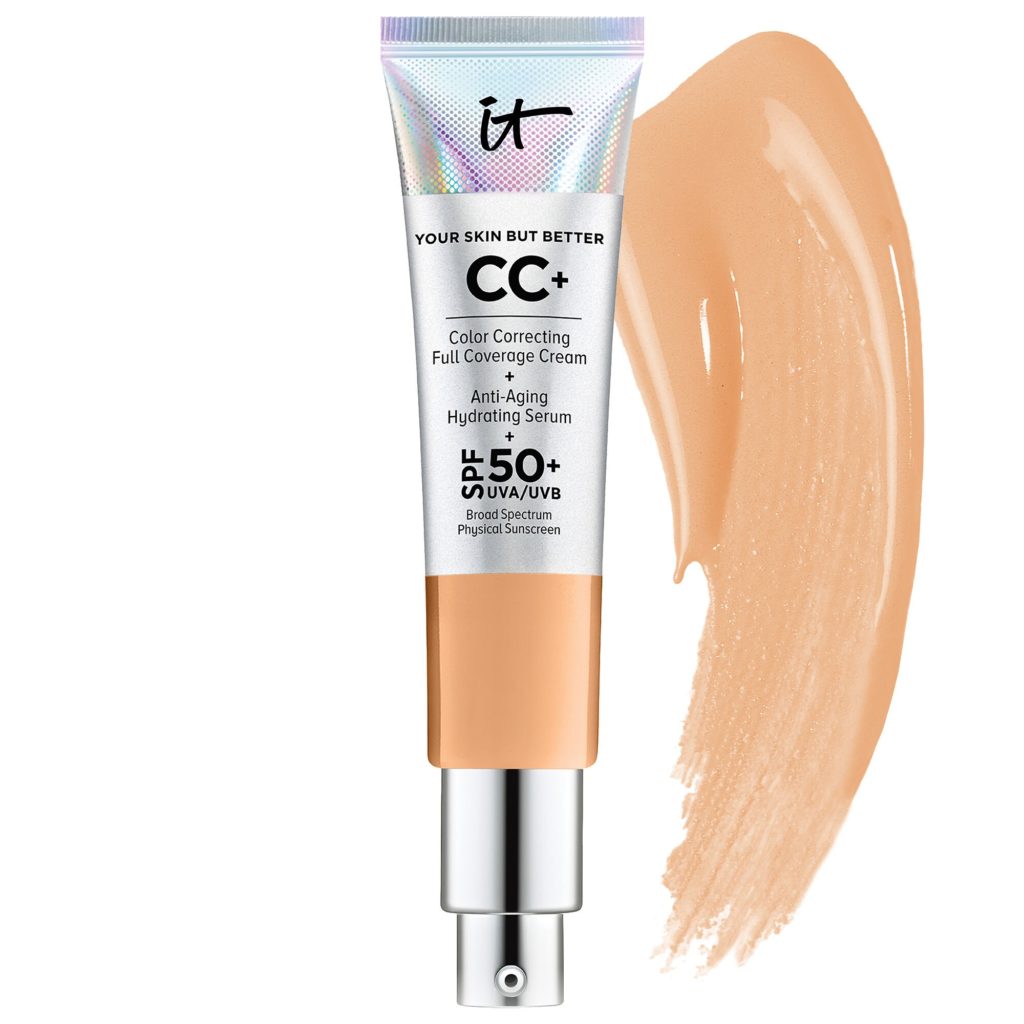 ---
Maybelline Fit Me Dewy + Smooth Foundation
If you're looking for a more affordable option, the Fit Me dewy finish foundation is perfect. This one is more suited to dry skin (or normal skin) and costs under $10 a bottle on Amazon!

This product leaves a beautiful, radiant finish that will have you looking like a glazed donut. When used with a proper primer and setting spray, it will last all day.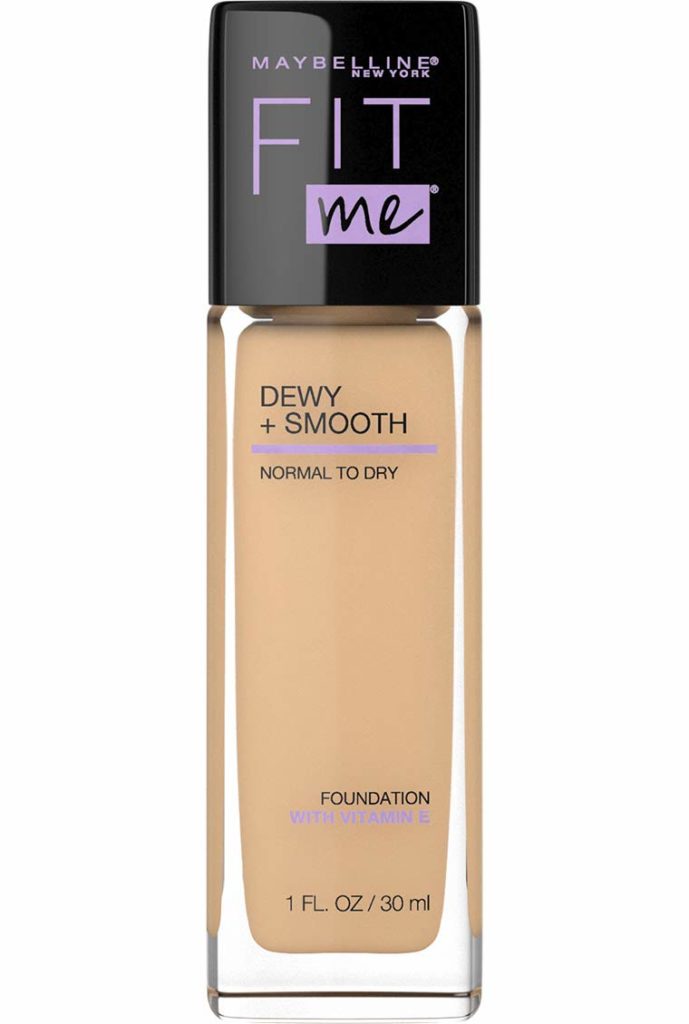 ---
Urban Decay Stay Naked Weightless Foundation
If you want better coverage, this full coverage dewy foundation gives you a radiant sheen and is super lightweight. It stays on for hours with minimal transfer.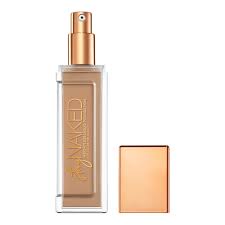 ---
Becca Luminous Foundation
Many people name this Becca product as one of the best illuminating foundations and their holy grail product, so we had to include it. Plus, some shades are on sale right now!
---
Dior Forever Skin Glow Foundation
This high-end illuminating foundation is well worth the price.
Although it's a little pricier than most other options (and far more expensive than drugstore foundation), it gives a beautiful dewy finish. You definitely get what you pay for.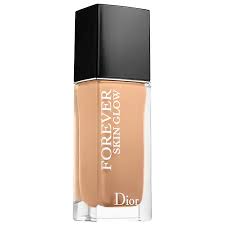 ---
MAKE UP FOR EVER Ultra HD Invisible Cover Stick Foundation
Most of the foundations above are liquid formula, so we wanted to change it up. This full coverage stick is creamy and blendable.
And, of course, it boasts a wonderfully dewy and radiant finish. It photographs amazingly and works for all skin types (although it works better for normal to dry skin due to the dewy finish)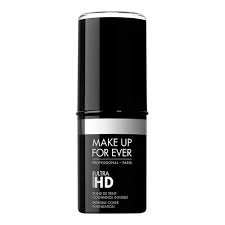 ---
LA Girl Pro HD Foundation
To finish it off, this dewy foundation is beyond affordable (typically costs under $7) and works surprisingly well. It offers excellent coverage with a glowy finish!
The shade range isn't the best, but they do have a white shade that can be combined with a darker shade to better match your color.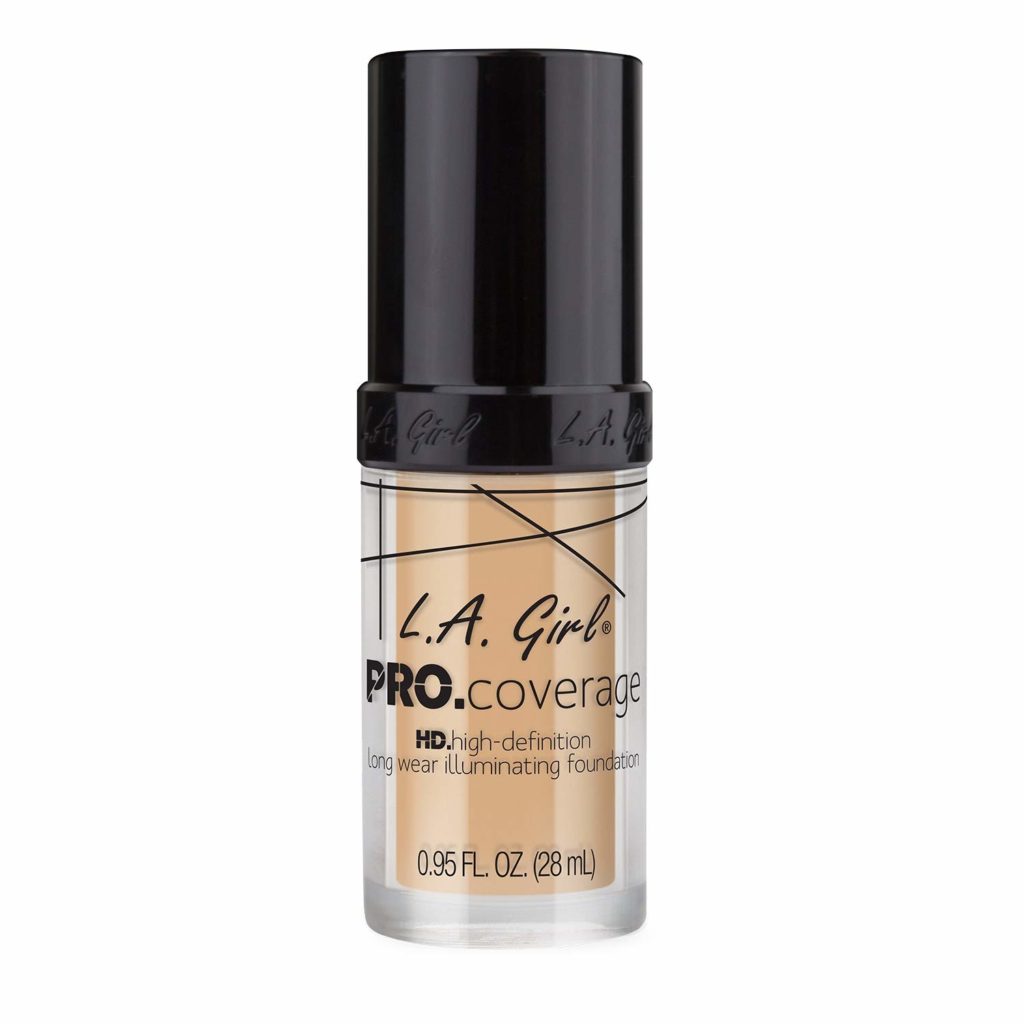 ---
Tips for Getting That Dewy Foundation Look
While these products are great for creating a glowy look, it's important to consider what else you're putting on your face. For example, if you finish your look off with a matte setting powder, you won't get that dewy makeup look you desire. Here are some tips:
Use a primer that will enhance your dewy foundation (such as an oil-based primer or a primer that advertises dewy, glowing, radiant, etc.). Many primers targeted at dry skin are great options.
Use highlighter to promote that glowy look
Finish off with a dewy setting spray (the ultra glow spray by Urban Decay is amazing).
You don't even need to combine all these tips – even simply finishing your makeup off with a dewy spray can get the job done for many skin types. Also, if you tend to have oily skin, even the best dewy foundation out there might not be a good fit. These products tend to be more hydrating in order to promote that glowing look. Unfortunately, this can make oily skin even worse.
Even so, you don't have to miss out on the glowy look – try using your favorite matte or oil-eliminating foundation alongside a radiant primer, highlighter, and/or setting spray. You will still get that glowy look with less likelihood of shininess.
That said, if you do have dry skin, one of the best dewy foundation picks above should work wonderfully for you. These will help bring dry, dull skin back to life and keep it hydrated