Curling irons are a much-needed addition to anyone's hairstyling routines. However, when you have fine hair, it can be hard to find one that won't burn your hair or leave it dry and crunchy. That's why we've rounded up the 12 best curling irons for fine hair.
There are an array of irons and brands to choose from when searching for a curling iron. However, finding the best one for fine, fragile hair is even more difficult. Our list will help you find the best one for your fine hair to give you long-lasting, luscious curls.
Best Curling Irons for Fine Hair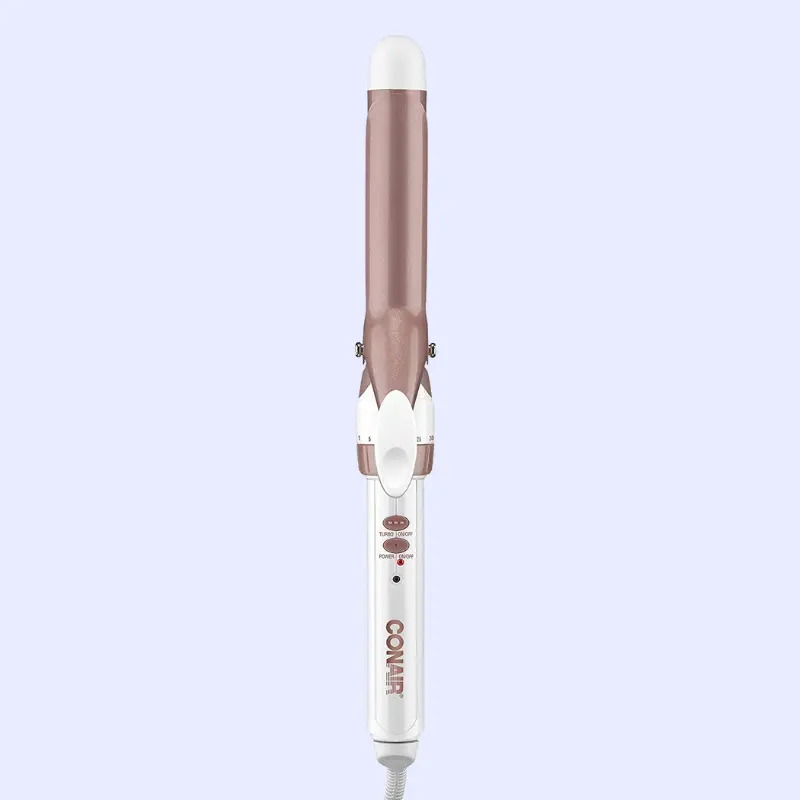 The ideal curling iron for fine hair, this Conair iron is made with heat and damage protection ceramic that is anti-frizz and easy to use. It comes with 30 different heat settings based on hair type and curls desired.
It includes a Turbo Heat Boost for those difficult styling spots and has dual voltage for traveling. The barrels come in 5 different sizes, depending on curls desired, and is a bargain price at $13.99.
---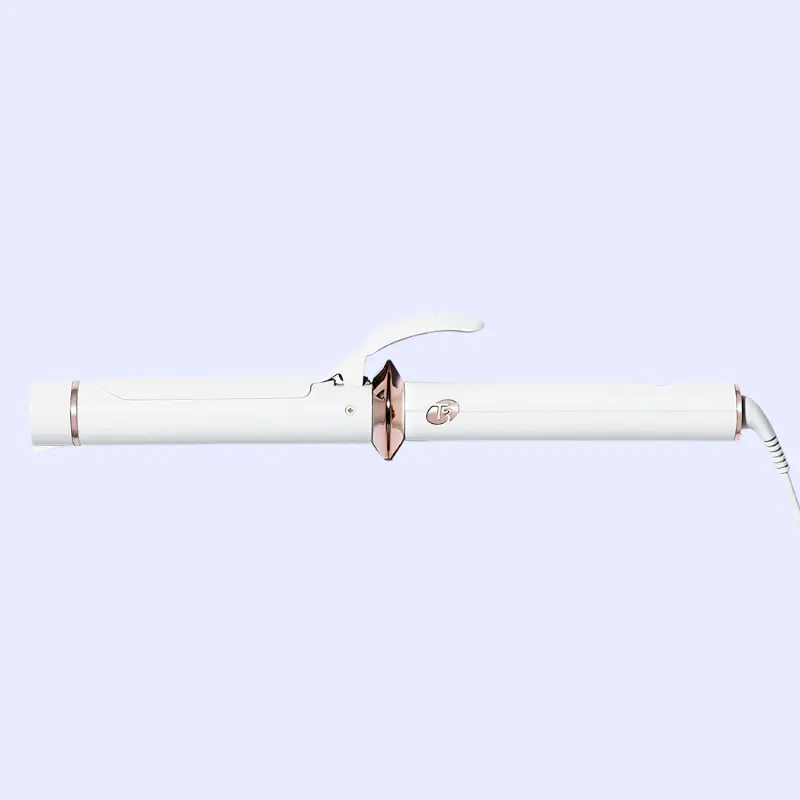 Made with Digital T3 SinglePass® Technology, this curling iron is best for fine hair. The CeraGlossTM Ceramic barrel gives your hair shiny, frizz-free, and long-lasting curls after just one pass.
Inside this curling iron is also a microchip controlling the temperature to maintain a safe and quality heat so as not to damage your hair. It has 5 digital heat settings and a lightweight design. The price is $160, but it is well worth the beautiful curls this iron gives.
---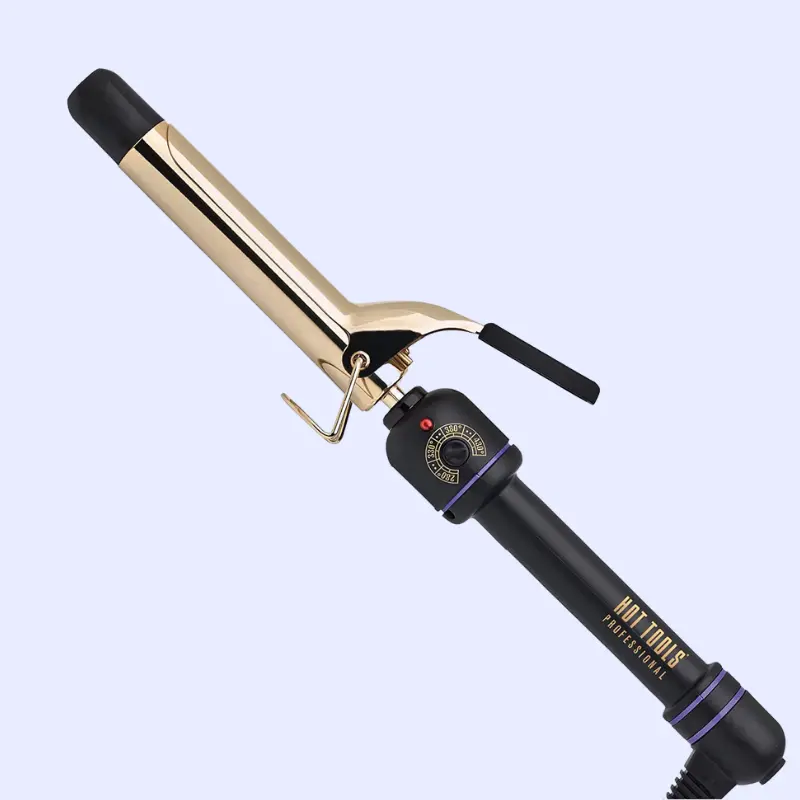 This 24-karat gold iron is a wonderful styling tool using Pulse Technology to ensure the iron stays hot through the entire styling process, giving you consistently show-stopping curls. It has multiple heat settings and a swivel cord for easy use.
It comes with a one-year warranty and, depending on the curls you want, you can choose from 8 barrel sizes. The price for this iron ranges from $31.44 to $49.01, which is a great bargain for this efficient iron.
---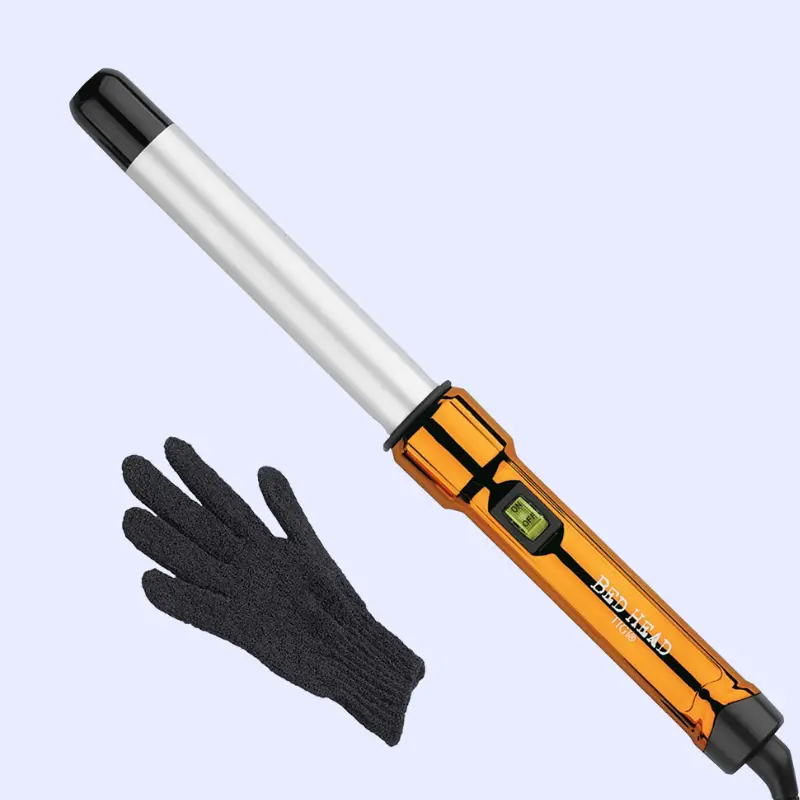 This curling wand contains Tourmaline Ceramic to create long-lasting, frizz-resistant curls. It includes a customizable heat dial with dual voltage and a swivel cord, making it easy for you to style your desired curls.
It has 5 different barrel sizes available, each coming with a heat-resistant glove for added protection. The price ranges from $14.78 to $29.99.
---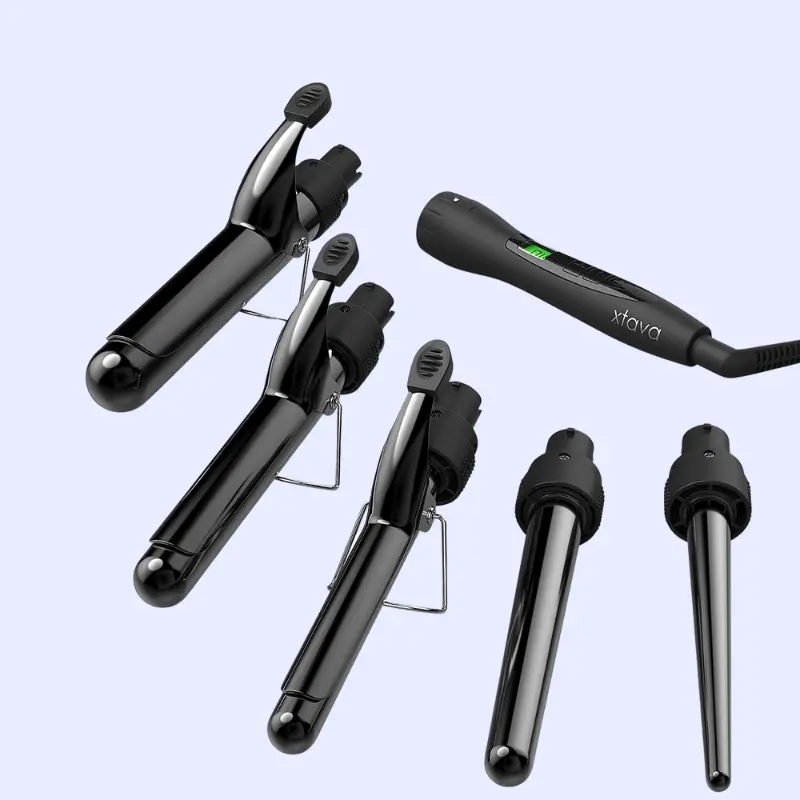 Xtava is changing the curling iron game with their 5 in 1 curling iron set that includes 5 different barrels so you can get the ideal curls every day. It does not have a cooling tip, but that is to provide maximum heat coverage for consistent, long-lasting curls.
Plus, this set includes a heat-resistant glove to ensure safety when working with the barrels and comes with a 2-year warranty on any flawed products. The entire set is a bargain price at $54.83, which is worth the versatility of this product.
---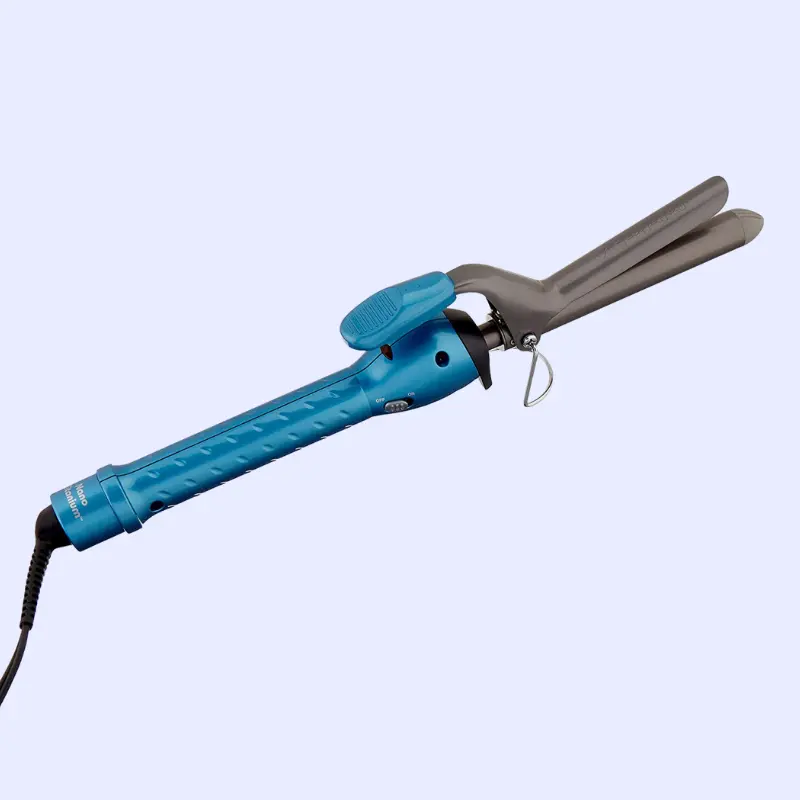 This curling iron heats from within the hair shaft using far-infrared heat to ensure no hair damage is done. It creates loose waves or textured curls depending on the style you are going for that day.
It has 4 different inch sizes and barrel lengths to customize your curls. This iron is a great deal at $49.99.
---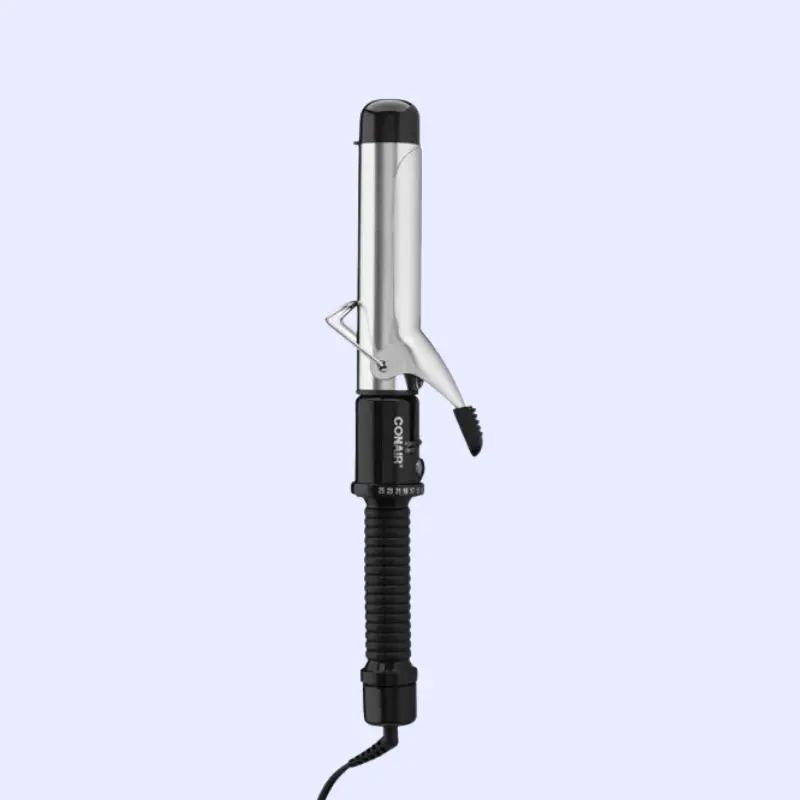 For just $13.97, you can own this Conair curling iron featuring Smart Technology for equal heat across the barrel giving you structured, defined curls. There are 25 heat settings, a nonslip handle, and an extra-long cool tip for added protection.
It has 4 different barrel sizes to choose from depending on the curls you desire. Finally, it has Turbo Heat which increases the barrel by 36 degrees Fahrenheit and an Instant 30-second heat up time.
---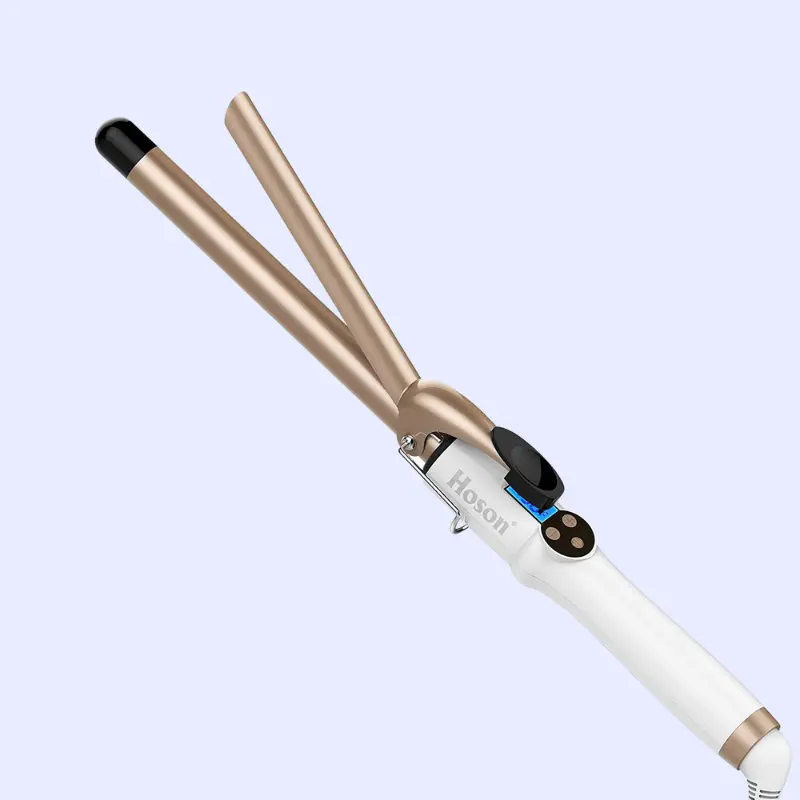 This curling iron barrel is made of Tourmaline Ceramic to create loose, soft, zero frizz curls all day. It also has an LCD display for easy temperature adjustment and a swivel cord for easy use.
For added protection, it has a safe insulated tip, a safety stand, and a heat-resistant glove. This one is a great price for $28.99 and has 3 different barrel sizes to choose from.
---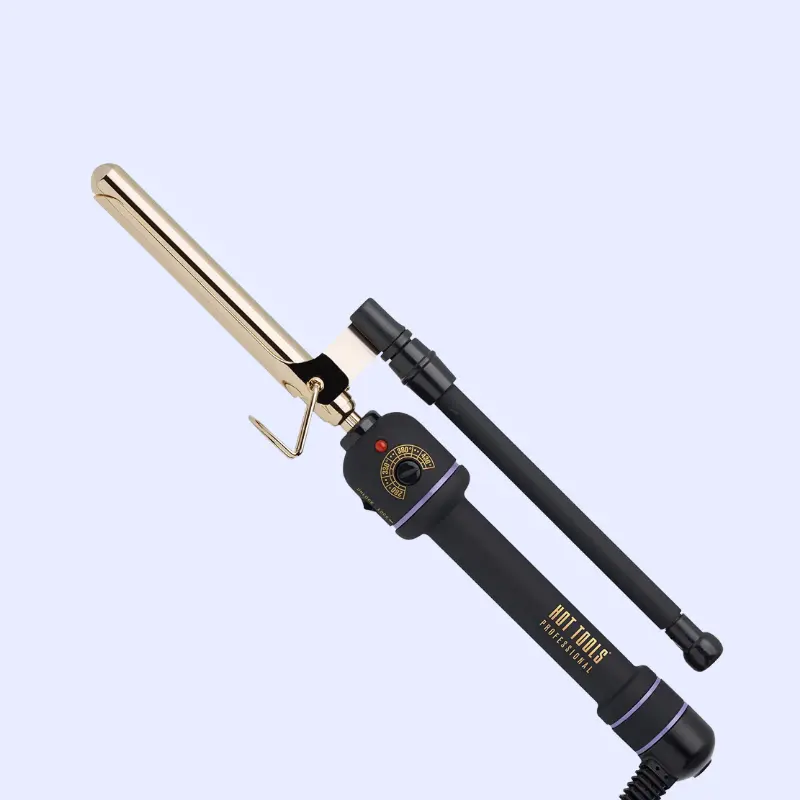 This curling iron is an easy-to-use, high-quality, and reasonably priced iron that has Pulse Technology to keep the barrel hot throughout the entire styling routine. In addition, it has smart technology to ensure the heat along the barrel remains the same.
The Marcel barrel also has locking and rotating handles for the easiest styling iron imaginable. This iron speeds up styling time to create tight curls, beach waves, or simple kinks with one swift use.
---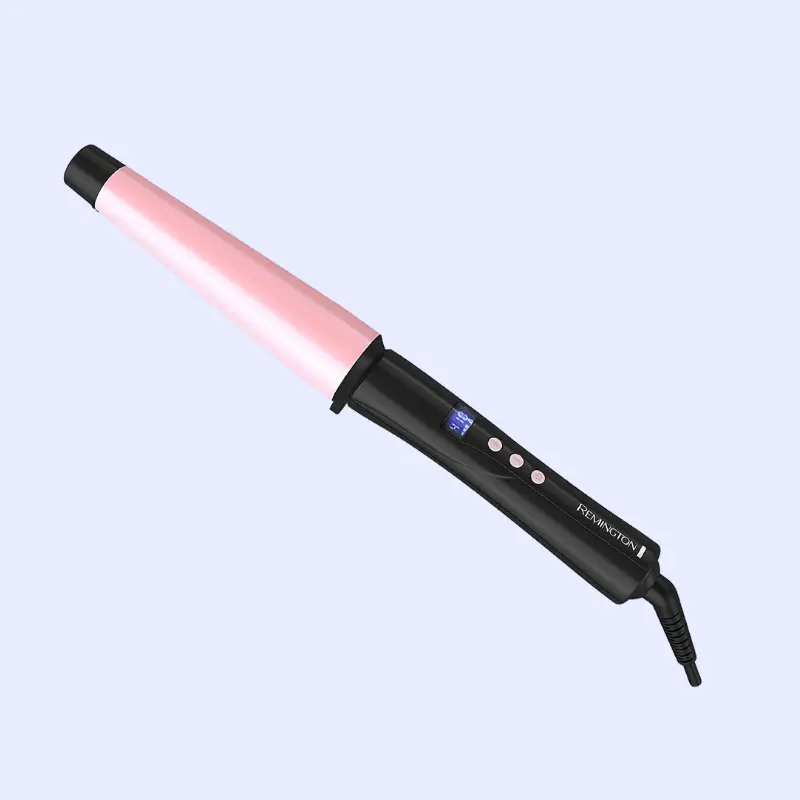 Having a barrel crafted of ceramic infused with real crushed pearls makes this curling wand a salon-worthy, damage-resistant iron for your hair styling needs. For safety, this iron has an auto shut-off function and a safety tip.
It also includes an LCD Temperature Display to easily find the best temperature out of the 10 heat settings and a swivel cord for easy use. Plus, it comes in 2 barrel sizes ranging from prices $18.89 to $27.99.
---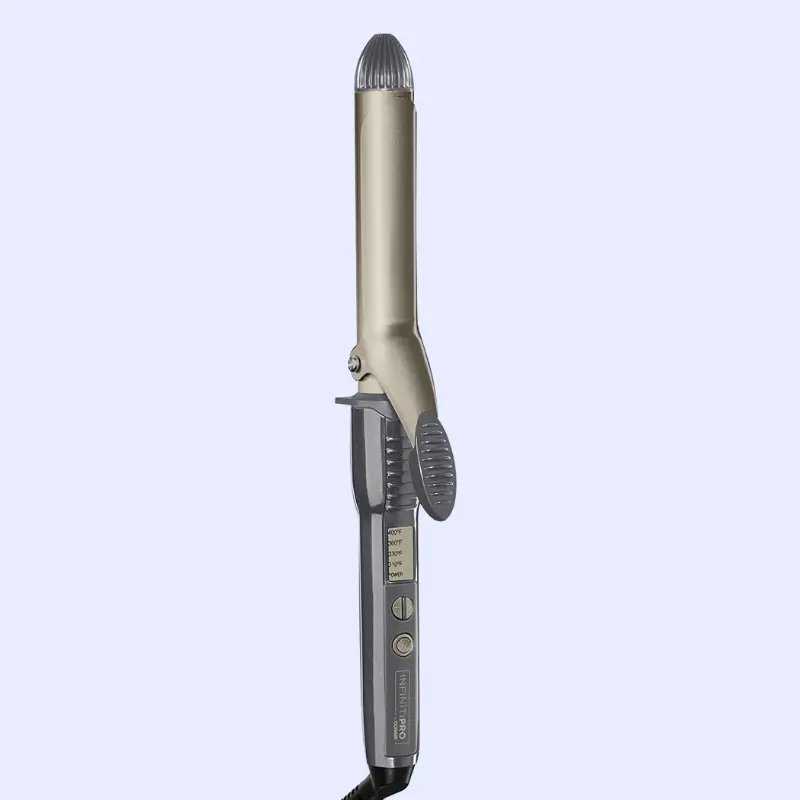 Using Nanotechnology, this curling iron reduces frizz with even heat along the barrel and provides hair-friendly heat to reduce damage and create extra shine. It also has 5 LED heat settings and an easy-glide barrel surface.
For safety, it has an automatic shut-off and a protective heat shield making your styling routine easy. It has 4 barrel size options and is priced from $17.99 to $30.99.
---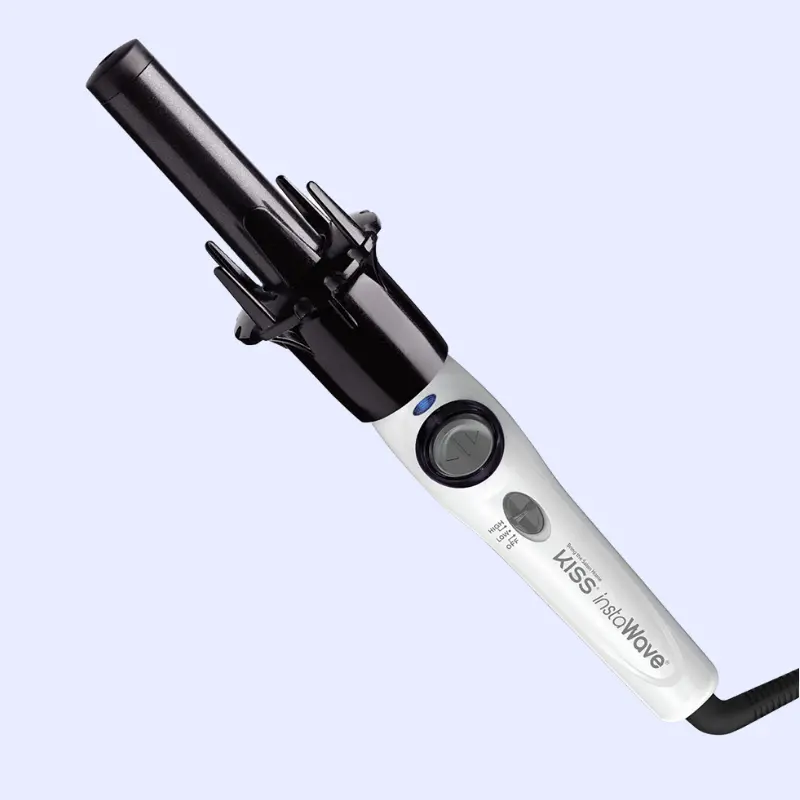 A new look to curling irons is this one from Kiss. It uses an automatic spinner and tangle prevention to give you easy, fast curls for all-day wear. It has Ceramic Ionic Technology for a smooth, frizz-resistant finished curl.
This easy-to-use curler has no need for protective gloves because the curler does all the work for you and even has a 90-minute automatic shut-off timer. A single iron costs $43.99 and is well worth the price for an easy, simple curl.
To Conclude
The ideal curling iron for your hair needs can be hard to find when trying to accommodate delicate, fragile, and damaged hair.
But don't give up on your curling dreams just yet. These best curling irons for fine hair will protect your hair while giving you a gorgeous, luscious, bouncy head of curls without fear of hair damage.
UP NEXT: 13 Best Shampoos for Hair Growth That Are Worth Buying